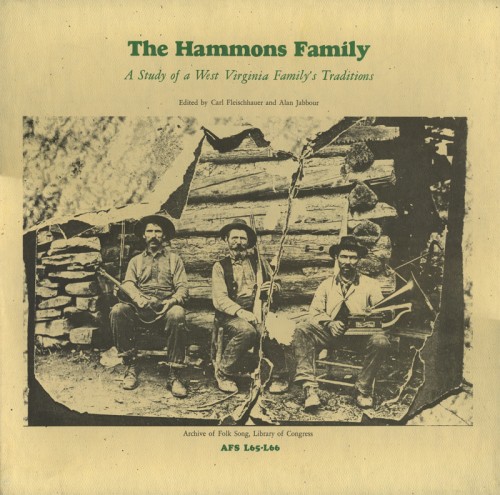 ;
Download The Hammons Family: A Study Of A West Virginia Family's Traditions
This is the best fucking thing right here. Banjos & fiddles, ballads & stories, all from one West Virginian family. Alan Jabbour & Carl Fleischhauer just went to the Hammons family's home, asked all the right questions, and pointed the mic in all the right directions. Truly excellent display of old American traditions. The highlight is Maggie's songs, and luckily she's featured pretty prominently, because her voice is otherworldy. She's also nearly incomprehensible with the thickest West Virginian accent you could imagine. I'm definitely a sucker for this kind of thing but this collection is on another level.
The 2xLP box came with a huge booklet that has tons of photos & liner notes, and the Library Of Congress has published it as an updated PDF, which saved me the trouble of scanning the whole booklet. Also, while this is out of print via Rounder (who reissued it on CD in 1998 along with another Hammons collection of their own), I think it's possible you can obtain a physical copy on demand from LoC on either CD-R or tape (like the Folkways stuff). The site seems dated, they say some of their titles might not be available on demand, and you have to mail a letter or call them to find out. So, jumping through all those hoops is definitely worthwhile for this album but I thought I'd give you a headstart. Enjoy.