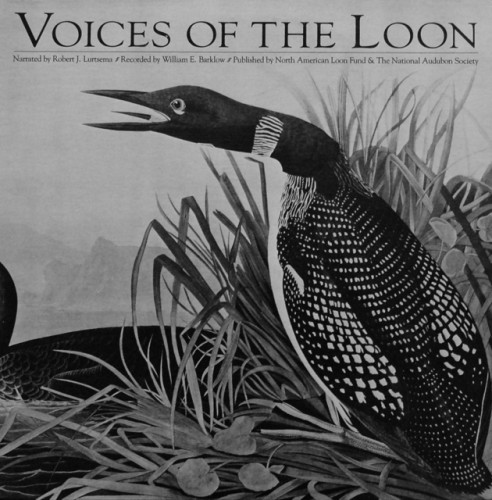 I've decided to use the month of October to share a bunch of spooky scary creepy crawly records. I've got tons. Some of them are maybe a bit subjective (like this one) and some of them I've posted before (also like this one) but I think it'll be nice nice to collect them all under the October OOPs tag while also offering some new-to-AGB records.

Loons are fucking awesome because they sound like terrifyingly beautiful ghosts. If you've ever sat out by a lake in the middle of nowhere late at night, you know just how creepy loons can sound. This record does a great job capturing that. The first side includes some narration describing what's going on, but the B side is untainted by humans, just loons doing their creepy fuckin thing alongside thunderstorms and coyote howls, so this is perfect Halloween material. Dig in.
Also, the back of the jacket has an "Important Note" that warns you not to play this record "near waters occupied by breeding pairs" because horny loons apparently can't handle any competition.