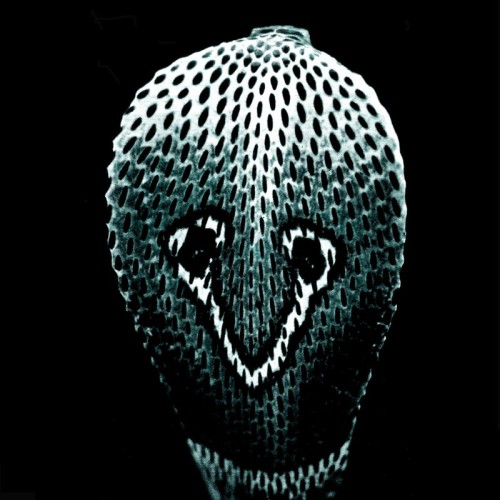 I have a new radio show! AGB Radio on BFF.fm has been fun, but I never felt like it replaced the live radio hole in my heart. I used to run Salem State University's radio station, WMWM, back when I went to school there. Now I work at SSU and am the radio station's co-advisor, so I figured I'd weasel my way in and start doing a live show.
A Thick Mist will be different from AGB Radio, but still very AGB. Even though AGB occasionally dabbles in the extreme metal, country blues, ethnic folk, and non-music genres, AGB Radio too easily became a home for music that was new and weird. Which meant a large chunk of my musical interests are getting ignored and I miss them. Also, while a pre-recorded show made on a computer is technically capable of handling audio fuckery (like my Halloween Special), it's incredibly time consuming. Doing it live limits what I can do but it's much easier and more fun. So that's what I'll be doing with A Thick Mist, it'll be much more eclectic and experimental.
If you're in or around Salem, Massachusetts, you can listen to A Thick Mist on 91.7 FM. Otherwise you'll have to stream it live online at wmwmsalem.com, or wait until I post it here afterward like I do with AGB Radio. It will air on Wednesday mornings from 7:00 am to 9:00 am (EST).
The first episode is below. I could make a lot of disclaimers about this being basically the first live show I've done in like 8 or 9 years, but the only thing I really feel the need to explain is that I didn't bring a 1/4″ adapter for my headphones, so I wasn't able to hear myself during the breaks and it turns out I was way too fucking quiet. Sorry about that. You don't really care about hearing my voice anyway, do you? And the audio in general is kind of a mess which is due to a lot of things that I think I'll get figured out along the way. Basically, this episode kinda sounds like shit and I'm only making it available here for posterity's sake, not because I think it's worth listening to.
Also, I won't be including the times in these playlists because that's way too much work. It's much easier to do when I'm building AGB Radio, so I'll keep doing it for that, but I just don't have the time to do it with A Thick Mist.
Air date: November 2, 2016
Nath Family – Untitled A1 (from Sounds Of The Indian Snake Charmer, Volume 2)
Big Brave – Look At How The World Has Made A Change (from Au De La)
The Kingbird Singers – Chippewa Grass Dance Song A1 (from Chippewa Grass Dance Songs)
Tommy Jarrell – When Sorrows Encompass Me 'Round (from Back Home In The Blue Ridge)
Circle Of Eyes – Penumbra (Awoken) (from Circle Of Eyes)
Dila Goni – Vajtim (funeral lament) (from Folk Music Of Albania)
Kotsuru Shitaya With Columbia Samisen Orchestra – Harusame (from Japanese Melodies Vol. 1)
Blind Lemon Jefferson – Black Horse Blues (from The Immortal Blind Lemon Jefferson)
Aluk Todolo – I (from Occult Rock)
Jesse "G.I. Jazz" Hendricks & Matt Williams – Rattler (from Negro Folklore From Texas State Prisons)
Mahapurush Misra – Roopak Tal (from Indian Drums)
Duane Pitre / Pilotram Ensemble – The Ensemble Chord In Eb With A Minor 7th And A Pump Organ Base (from Organized Pitches Occurring In Time)
Lee Harvey Oswald – Part One excerpt (from Lee Harvey Oswald Speaks!)
Molly Drake – Set Me Free (from Molly Drake)
Cleoma B. Falcon – It's So Sad (from A Cajun Music Classic)