I did it! I made another list. I didn't think it would happen, but it happened. No more lists, though. This is the last one for 2016.
Lots of black metal this year. And I mean lots. But it's all A+ Amazing. I didn't hear too much doom (or rather too much premium doom) this year, but, again the doom that was good was really fucking good. There's tons of weird shit in here that pushes the limits of metal that you should come to expect from my metal lists. Also, I gotta say I'm surprised at the amount of color found on these album covers. 10 of them feature full multi-colored artwork and even more toss in some non-greyscale-but-still-monochromatic flair.
I did something that some of you may find treasonous. I have 2 records tied for first place. So, technically, this is a Top 21 list, but whatever. I spent way too long (like, weeks, maybe even months?) trying to decide which of the two I loved more and just couldn't settle on one answer for more than a few days. And when I was putting this post together I realized "fuck it, there's no reason I need to choose one over the other" and thus the Tied For Number 1 spot was born. I'm happy about it and you should be too.
As usual, I try to keep the big names/labels off the list because I'm definitely not a metal blog and I'm sure you all know that The Body, Ash Borer, SubRosa, Cough, ColdWorld, and Primitive Man put out truly outstanding records this year. You don't need another site to tell you how good they are.
Thanks for reading. Thanks for listening. Thanks for making incredible music.

20. Malevich – Only The Flies (Murder On Ponce / self released)
Definitely the only grindy hardcorish record on this list, and since I'm not into either grind or hardcore, that should be the first thing to tip you off that this is extraordinary, it's black as hell and fucking vicious, with slow sludgey mega-beasts, post-rock jammers, and raging terrifying noise thrown around, doing its weird obscene thing and fuckin owning it.

19. Book Of Sand – Occult Anarchist Propaganda (Mouthbreather)
If I hear a new Book Of Sand record, it's almost guaranteed to end up on my year end list, this dude has been consistently carving new wrinkles in my brain since he was bellowing out the most twisted doom in the Light duo, and while Occult Anarchist Propaganda scales Book Of Sand back a bit on the weirdness (less non-traditional instruments, less genre-bending), it pushes forward in the raw brutality of nihilistic, misanthropic, and melancholic fury that Dan spews with a relentless mania. You want your black metal to tear the skin off your face and spit on your skull? Book Of Sand's got you covered.

18. Jute Gyte – Perdurance (Jeshimoth)
Adam Kalmbach's Jute Gyte project is about as prolific as Nadja, and when that's the case, I usually get excited for the first few records I hear and then check out for a while. I've listened to Jute Gyte sporadically for the past few years, so while I'm not an expert on all of the stuff he's put out, I'm at least familiar, and let me tell you THIS IS HIS BEST WORK, in case, like me, you stopped paying attention. Perdurance is next level shit, the most technical black metal you can imagine (think Krallice as Eastern nanotechnologists), he works almost exclusively microtonally and in stupidly complex time signatures, which means this is challenging and unsettling on a very deep level, but it's also one of the most rewarding. You know I love my black metal as weird as possible, and weird doesn't even begin to describe this. A fucking Plus.

17. Zön – Mount Gaash (self released)
This dude came out of nowhere with two back-to-back debut self released free* records this year, both of which are incredible, but Mount Gaash takes the place here if only for its length (2.5 hours, compared to Altar Of Zön's sub-1.5 hours), but it's not just quantity that matters, this is actually some fantastic stuff, a blown out droning blackened doom that sprinkles in some wonky prog/psych/new age craziness, this is one of those records that at first glance seems pretty straightforward but has an endless amount of depth to it.

16. Aureole – Aurora Borealis (Fallen Empire)
This seems to be the year of Cosmic Black Metal (or maybe I just want it to be), there's Mare Cognitum's Luminiferous Aether elsewhere on this list, the insane Aureole / Mare Cognitum split, plenty of premium shit not on this list (Mesarthim, Astral Path, Eleea), and this, the album that "visualizes the Aurora Borealis as a gateway from Earth to space by use of solar winds." Fuck yeah dude. Aureole is the solo act of Markov Soroka out of Iceland and this record is a beautiful blissful sky-screaming wall of blackness. Also, it closes with a cover of Vemod's "Nordlysets Dans."
Scotland's Saor's Andy Marshall's atmospheric black metal project's debut that fuckin rips and is mixed perfectly with the vocals blending with the music instead of growling right in your face and just the right amount of lo-fi production so that everything is discernible and not caked in filth but still raw enough for the trve kvlt warriors.

14. Tardigrada – Emotionale Ödnis (Eisenwald Tonschmiede / Fallen Empire)
Absolutely killer depressive black metal (technically not DSBM?), Switzerland's Tardigrada definitely have that atmospheric thing down pat, but this isn't just your generic shit, this is high quality with excellent production, beautiful tones, melancholic riffs, crumbling blast beats, and pained howling, a Fallen Empire band if there ever was one.

13. El-Ahrairah – El-Ahrairah (Underground Soundscapes)
I was born for this, raw & gritty black metal named after the legendary Prince With A Thousand Enemies in Watership Down, one of my all time favorite books, and it includes a (mostly inaudible) harmonium, so, yeah, I was a fan before I even heard them, these guys pumped out 5 demos between 2009 and 2012, a few of which are fucking excellent, and then they went silent, until they dropped this debut full length this year, and it's so SO good, nothing super original but it nails everything great about black metal, and they have a guy in the credits listed just as doing guitar solos which is kind of hilarious.

12. Mare Cognitum – Luminiferous Aether (Fallen Empire / I, Voidhanger)
Luckily, we've got some legitimately talented folks behind the cosmic black metal wheel, like Jacob Buczarski here whose Phobos Monolith from 2 years ago blew my fucking mind, and this new one is twice as amazing, a "cosmic black metal opus that borders on pure sci-fi," I feel like this is some magnificent dynamic masterpiece that couldn't possible have taken only 2 years to create, but here we are with Jacob's genius in full force.

11. TOMB – Fury Nocturnus (Peaceville)
TOMB (Total Occultic Mechanical Blasphemy) have fucked with black noise for over 10 years and this newest monstrosity is them at their most unholy, a maelstrom of hellfire raining caustic acid on your skull, this is as evil and depraved as music gets, the've gone to the depths of the void and returned soulless with Fury Nocturnus in tow.

10. Hagazussa – Dyspnea: Early Works Compilation (self released)
Technically an "early works compilation" but essentially the second demo from Viridian Sylvae, this is noisy black metal that's super fuckin harsh, similar to Sutekh Hexen or the like, with some drifting drone wind and explosive power electronics, dark and fuckin miserable, truly excellent shit and so early in her career as Hagazussa, I can't wait to see how this project develops.

9. VRTRA – My Bones Hold A Stillness (Sentient Ruin)
These dudes are going all out with their debut, a blackened death doom that gives Dragged Into Sunlight a run for their money, while not quite as bizarre, they're just as intense, and I even hear a dash of some Rorcal-esque post hardcore, absolutely nuts.

8. Twilight Fauna – Fire Of The Spirit (Fragile Branch / Ravenwood)
Twilight Fauna, aka Paul Ravenwood, who also records as Green Elder, is doing the Appalachian black metal thing à la Panopticon but definitely with his own strange spin, he's been steadily releasing a full length a year for the past few years and this is hands down his best effort to date, a fully realized blend of dark ambient, neofolk, noisy droning distortion, and black metal, and unless I'm missing something, there's not a single drum beat to be heard.

7. Without – Elaborations: II (self released)
Two side-long pieces of droning feminist doom, long slow burning heaviness that goes between soft & floaty and majestic & massive with clean heavenly vocals all along the way.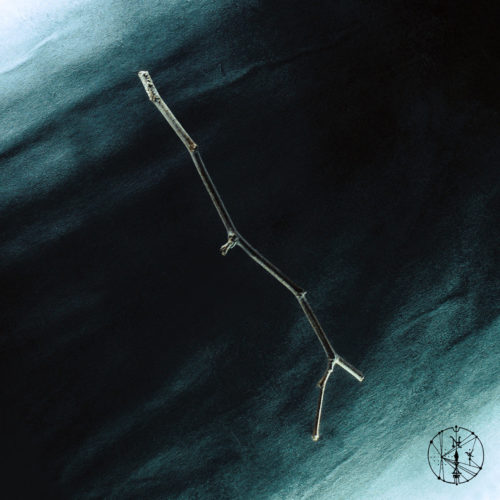 6. Névoa – Re Un (Avantgarde)
A doom/black metal hybrid that's more blackened doom than doomed black metal, Portugal's Névoa is monolithic and sprawling with atypical throaty shouting vocals, Re Un is in-fucking-credible, it takes turns having a brooding ritualistic atmosphere and being actually epic. I know someone specifically recommended these guys to me but I can't remember who. If it was you, THANK YOU.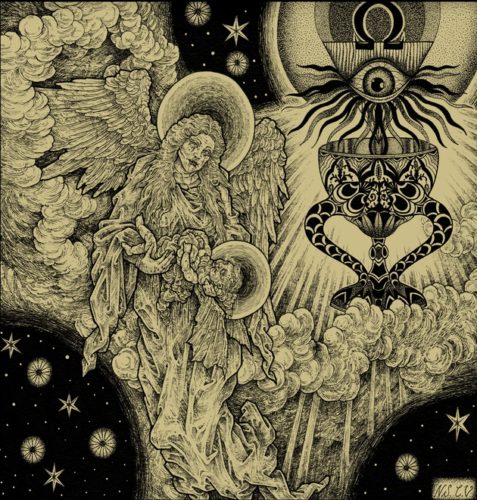 5. Forgotten Spell – Epiphaneia Phosphorus (Angel, God Or Insanity) (GoatowaRex)
Pure fucking insanity (it's right there in the title), this is a 90 minute debut full length that goes off the deep end and lost any connection to what you could consider black metal, it's chaotic and hellish and transcendent and a total fucking mess, a beautiful black vomit horror show that reminds me of why I started listening to black metal in the first place.

4. Spektr – The Art To Disappear (Agonia)
I fucking love these guys and I have no idea why they're not at the top of the black metal scene right now, they're a French duo making paranormal avant black metal that's all over the place and absolutely fucking deranged with White Zombie guitar tones, some jazzy elements, and tons of samples from who knows where, they've got a vibe that takes from everything and can't possibly be imitated, someday the world will recognize Spektr as the true extreme virtuosos they are and will bestow upon them the crown they deserve.

3. Zeal & Ardor – Devil Is Fine (Reflections)
Black metal, African American spirituals, & blues? It doesn't get more unique than this. Manuel Gagneux has a brilliance inside that allowed him to mix those genres into something that isn't goofy or cheesy or even remotely bad, it's unbelievably fucking good, and it's not just like gospel with blast beats or something equally lazy, this is the whole fucking package. There's honestly nothing anyone can say to accurately describe what this sounds like or how fucking crazy amazing it is, you just need to hear for yourself.

2. RLYR – Delayer (Magic Bullet)
RLYR is the new band made up of Trevor de Brauw (Pelican, Chord), Steven Hess (Locrian, Pan American, Anjou, Cleared, Ural Umbo…), and Colin DeKuiper (Bloodiest, ex-Russian Circles), so they're already golden, but then they go ahead and make thee most kickass instrumental heavy post whatever, it's the most fun I've had listening to metal since Torche (and I fucking love Torche), this is front to back head banging jams full of hooks and pick slides and crescendoes and breakdowns and is just like the epitome of cool music.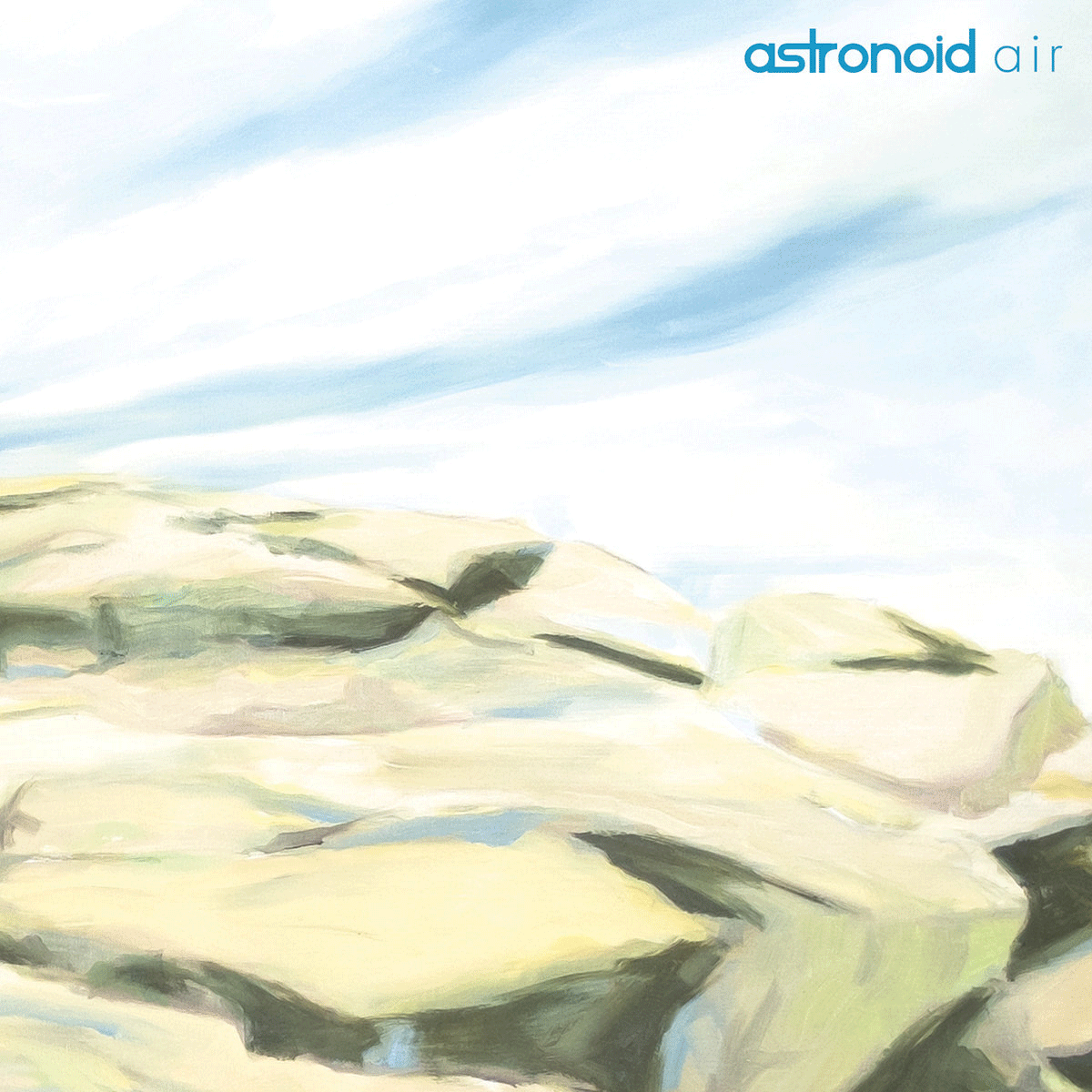 1. Astronoid – Air (Blood Music)
1. Mizmor – Yodh (Gilead Media)
Air was easily my most listened to record this year and the only band I saw live twice (which is really saying something since becoming a dad meant significantly cutting back on concerts but the first time was their first show playing this material and the second time they played through all of Air so I couldn't not go to either of those), these guys make some sort of Mew-ish shoegazey emo power pop bright metal with soaring dreamy vocals (doused in vocoder or auto tune or something?), killer solos, super tight blast beats, and hooks galore, these guys keep me grinning ear to ear and are 100% unlike anything else I've ever heard. It's music I needed so desperately but didn't even know it. It's the best fucking thing I've heard in a long long time.
And then there's mother. Fuckin. Mizmor. Best of the best. This is the solo project of Liam Neighbors (Hell, Urzeit) and he takes blackened doom to new heights of unhinged psychosis, like, blackened doom didn't even exist before Liam came along and dropped Yodh, it destroys all of his previous Mizmor releases and Hell's trilogy, literally everything else pales in comparison to this, the balance of black metal and doom is sublime, the production quality is impeccable, his howls make me feel like I'm being dragged to hell. This is musical perfection manifested into a singular album that I know must eventually be topped by something else, but I can't imagine what it'll be, and it probably won't happen for fucking decades.