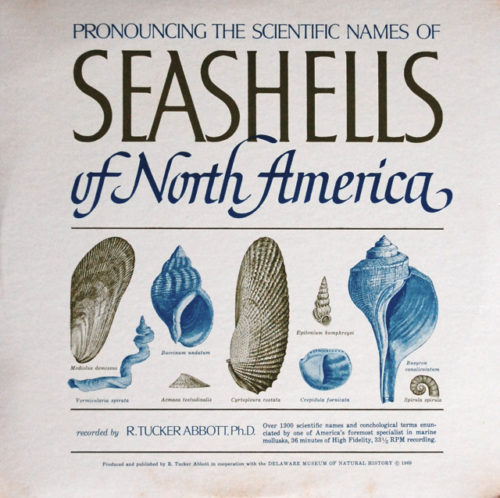 Back from a couple weeks off, sorry. That just means lots of new shit this time, though. Tossed in a few techno-leaning jams this time.
Due to its power, I try not to wield the seashells record often, so this is the first time I've busted it out for A Thick Mist. In case you need to hear the whole thing, I ripped it a while ago, which you can download here.
Also, if you only buy one drone record in the next few months, definitely make it Olli Aarni's Nielu.
Air date: November 11, 2017
Background music: The Caretaker – Back There Benjamin (from Everywhere At The End Of Time Stage 3)
00:00:00 NHK yx Koyxen – Meeting (from Exit Entrance)
00:04:01 Talk break
00:07:16 Olli Aarni – Hehkuva Tuuli (from Nielu)
00:09:23 R. Tucker Abbott – Side B (excerpt) (from Pronouncing The Scientific Names Of Seashells Of North America)
00:23:05 City – Pain/Power (from A Goal Is An Image)
00:27:08 Talk break
00:30:52 Wolves In The Throne Room – The Old Ones Are With Us (from Thrice Woven)
00:42:21 Lonnie Johnson – Very Lonesome Blues (from Lonnie Johnson 1926-1940)
00:45:17 Áine O'Dwyer – Beansidhe (from Gallarais)
00:47:07 Ustad Vilayat Khan – Concert In The Haunted Palace: Rag Yamani (from The Guru Score)
00:59:53 Talk break
01:02:28 Emptyset – Skin 1 (from Skin)
01:09:00 Hexis – Ashanti (from Tando Ashanti)
01:14:19 Byron Westbrook – Ritual Geometry / Sympathetic Bodies (from Body Consonance)
01:14:45 Boris Karloff – The Beginning Of The Armadillos (from More Of Kipling's Just So Stories)
01:25:35 Elodie – Au Point Du Jour (excerpt) (from Vieux Silence)
01:31:39 Talk break
01:34:30 Philip Glass – How Now (from How Now Strung Out)
01:36:29 Stephen Ettinger – Variations In Heart Murmurs (excerpt) / Congenital Heart Murmurs (excerpt) (from Canine Heart Sounds)
01:48:46 Peliang musicians – At The House Of The Deceased (from The Gamelan Of The Walking Warriors: Gamelan Beleganjur And The Music Of The Ngaben Funerary Ritual In Bali)
01:56:28 Mance Lipscomb – Haunted House Blues (from Mance Lipscomb Vol. 5)
01:59:18 Talk break
02:01:48 Gunwinggu musicians – Gossip Songs (from The Columbia World Library Of Folk And Primitive Music, Vol. V: Australia And New Zealand)