So here's the deal. Just like last year, I wasn't going to do a Top 10 list. But last year Angela at Weirdo specifically asked me to make one, so I kinda had to. I made a Top 10 Drone list and it turned out awesome. This year, I took an informal poll to see if anyone cared if I made a list. Surprisingly (?), most people wanted to know what my favorite records are.
The only problem was, I wasn't terribly impressed with a whole lot this year. So I tried to think of some topic or angle for the list, like last year, but kept coming up short. Nothing seemed pertinent or relevant. Then I thought since most of you probably read this blog (right?), why bother re-hashing a bunch of shit I've already told you I loved this year, like NHK, Tomo, Tristan Perich, etc. I should make a Top 10 list of records that didn't get any mention on AGB.
So that's what this is. A list of records that were especially awesome for me this year that for whatever reason didn't get reviewed. No matter how good it was, I did my best to stay away from really high profile shit like the new Gorillaz, Tobacco, The Knife, and Sleigh Bells, but there was one exception (if you follow me on Twitter, you can probably guess).
ONTO THE LIST HECKLE AWAYYY



10. Brendan Murray / Perispirit split & collaboration
Boston drone noise heroes put out some hot shit earlier this year. A split LP and a collaborative tape both jointly released on Semata and Razors & Medicine. Murray's sidelong piece on the vinyl featured Noell Dorsey doing her unsettling/beautifying ghostly squeak singing. Truly awesome.




9. Max Richter – Infra
I've heard some rag on Richter's new one this year but honestly, it's one of my favorites of his. It's a little different, a little more electronics than usual, but I seriously couldn't get enough of this.




8. Fennesz Daniell Buck – Knoxville
Collab of the year for sure. These three dudes brought everything they had to the table and made pure magic. You can really hear everyone's individual styling while they craft a perfect cohesion of intense & relaxing drone jams.




7. Yellow Swans – Going Places
Last official Yellow Swans. Good thing they went out with a fucking BANG. Going Places is one of their best records ever, crazy gorgeous guitar noise hidden beneath the harsh crackle. Too bad my copy of the vinyl arrived in the mail with a giant fucking puncture wound in the jacket. Irreplaceable because it's totally OOP. :(




6. Demdike Stare's Trilogy (Forest Of Evil, Liberation Through Hearing, Voices Of Dust)
Yes, 3 records are coming in at #6. That's just the way I roll. Demdike Stare put out a sweet triptych of LPs this year, and while they all have their own sound, they definitely team up like the fucking Voltron of dark textured minimal ambient techno drone.
Update: Hardformat got the scoop on the CD release of all 3 LPs coming out soon on Modern Love.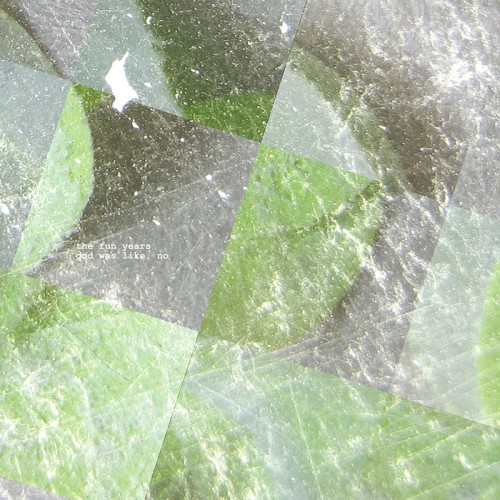 5. The Fun Years – God Was Like, No
Everyone and their mom was been talking about this one, and with good reason. It's fucking awesome. Seriously. Gritty blissful guitar electronics like some dreamteam supergroup of Hecker, Fennesz, Basinski, and Jeck.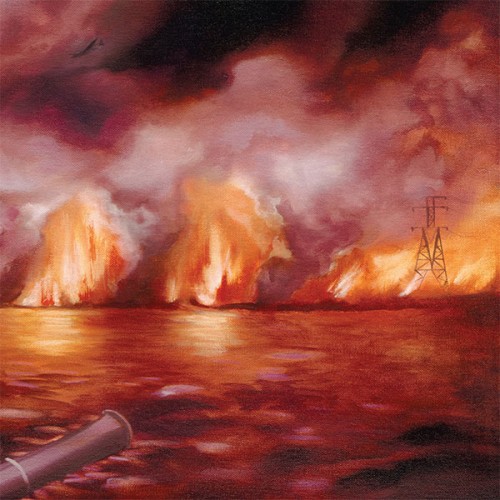 4. The Besnard Lakes – …Are The Roaring Night
Every once in a while a rock band comes along and pushes all the right buttons for me. That's The Besnard Lakes. They do a strange hybrid of psych Americana folk shoegaze with a guy who's falsetto is unbelievable. Super lush and epic songs that are beautifully crushing. I loved their last one …Are The Dark Horse like it was my job and had a hard time believing this new album would be even half as good. Well, it's even better. So there.




3. Have A Nice Life – Time Of Land
This gets placing for three reasons. 1: It's HANL so anything new by them automatically makes it win. 2: I picked this tape up when I saw them play their first show ever at The Stone in New York. So, good memories. 3: It's the fucking shit. Single sided with only four tracks, two of them a bit more on the ambient drone side of things, the other two hard hitting industrial shoegaze metal that makes HANL so great. And it finishes with "The Icon And The Axe" which is honestly one of their best songs ever.




2. Eluvium – Static Nocturne
Last year Eluvium made #1 on my list with his Life Through Bombardment 7xLP book set and since he had four new releases this year (plus two as part of Concert Silence), it was pretty fucking obvious that at least one of them would make the list. Why Static Nocturne instead of Similes? Well, it's his homage to white noise and static, which means it might be my favorite Eluvium release ever. Also, it showed up at a time in my life when it seemed like everyone I cared about was dead or dying, so Static Nocturne really helped take my mind off things with its euphoric washes of orgasmic noise.




1. Robyn – Body Talk Pt. 1
"Dancing On My Own" (link removed by request)
This is the one guys. The first Body Talk EP from the super famous Robyn who even my sister & coworkers know. But it was just downright impossible for me to not put Body Talk Pt. 1 at the top of this list. At 30+ spins, it has literally been the single most played album all year. I can, and have, listened to this pretty much constantly. Every song is the goddamn best. "Dancing On My Own" is easily my favorite pop song of all time. Pt. 2 wasn't quite as good, there were a few tracks I wasn't 100% into, and I haven't heard the full length yet because I'm still trying to find it on vinyl, so that might have been #1, but I highly doubt it. Nothing can top this. Pure pop perfection.