Parts & Labor – No Nostalgia



I don't enjoy doing these eulogic write-ups, and for the most part I don't have to. There aren't many bands fit the criteria of a) me loving them enough, b) them fitting the aural aesthetic of AGB, and c) them breaking up. The only other band I've officially said goodbye to was Big Bear (RIP). Now I add their partners in maximum volumage Parts & Labor to the mantle of memories.
Parts & Labor technically aren't "broken up." They're on "extended hiatus." I'm personally not making any distinctions between the two because if I think "extended hiatus" means there's any chance of them recording & playing shows again, I'll probably pass out from holding my breath and just have my dreams dashed regardless. So this is it. The nail in the coffin.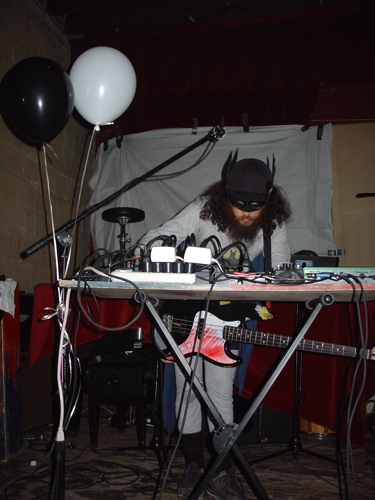 The first time I saw Parts & Labor was at the Brahloween CMJ showcase in '06 where BJ Warshaw performed the whole set dressed as Batman and Chris Weingarten destroyed the drums for about 2.5 songs while wearing a white sheet before tearing it off and finishing the set mortally (Dan Friel went as a party pooper?). This was the first of innumerable P&L shows, each one making me 10 times more euphoric and giving me 20 times more neck injuries than the last. Honestly, there is no other band who I enjoy seeing live more than Parts & Labor. And the fact that they're pals with Big Bear made me lose my shit on a regular basis seeing them play together all the time. And that show with both of them plus Neptune at the Middle East Upstairs? Fucking legendary lineup, I tell ya. I count myself lucky that I didn't live in New York or I may have just ODed on P&L shows.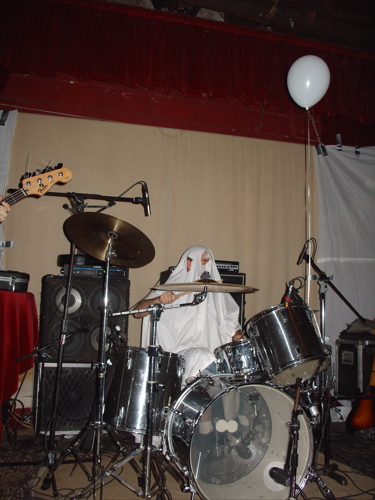 Some scoff at noise pop. Maybe it's the term. Too oxy-moronic? Whatever. Parts & Labor fucking perfected it. If you want soaring buy cialis and levitra online hooks, sing along choruses, and epic climaxes paired with the grittiest electronic filth, scuzzy buzzing bass reverb, and crumbling avalanche drums, Parts & Labor are the goddamn gurus. They have made music that wholly encompasses my happy zone. Every time I hear them I instantly become a better person. And it takes every ounce of energy to not turn into an explosive dancing madman that air drums the shit out of everything.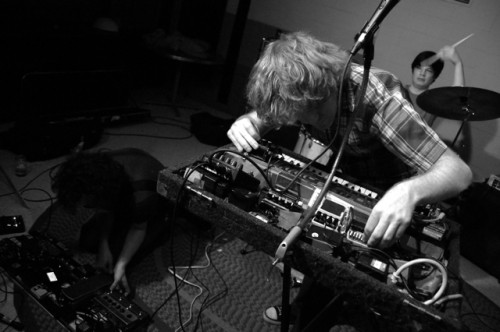 They did a lot in the 10 years they've been around, and as tragic as it is that they're vanishing, they made their mark and certainly didn't go unappreciated. They found a major-indie label to love them (Jagjaguwar, along with Brah), got tons of praise from the mega-blogs, and even had an album filled with every sound that their fans submitted (Receivers). Some bands go 10 years and don't make it half that far. Parts & Labor are motherfucking rockstars.




BJ and Dan plan on continuing their solo stuff (as Shooting Spires and Dan Friel, respectively). Joe might, too, I'm not sure. Both solo things are great and all, and perhaps each slightly more than half as good as Parts & Labor as a whole, but still incomparable. In their wake, they leave us a single song leftover from the Receivers sessions, called "No Nostalgia." Fuck that. Gonna reminisce of the glory days when they played the no-stage Crane Room at Tufts a foot in front of me and the first time I heard "A Great Divide." They were the gnarliest mood enhancer I've ever experienced, I just hope the magic lives on "extendedly" every time I play their records. Gonna miss you guys so. fucking. hard.




Their final show, on their 10th anniversary (more or less), is a week from today at 285 Kent in Brooklyn with Oneida, Neptune, and Noveller. I'll be the dude rocking his heart out through the tears. It's not sold out yet. See y'all there.