This year has been like every other year, in which I don't review a ton of shit that's awesome because I'm busy reviewing a ton of other shit that's awesome. That's the name of the game. I don't think I've done a mid-year roundup before, not a big fan of 'em, but since that's definitely the cool thing to do in 2012, and because I know some items on my year end list haven't gotten any airtime over here, I thought it would be a grand idea to call out some records that I personally have been jamming like a motherfucker. So here's 15 records I should have reviewed. They're not ranked but feel free to speculate wildly if any of these might make the coveted number one spot on my Top 10 Drone list come the end of the year/life as we know it.



Horseback – Half Blood (Relapse)
Probably the best record to come out this year (but best drone record? tough call). This has been my go to since it came out, blending black metal and drone with a dusty psych. Jenks Miller's vocals are thick & gruff and tear right fucking through the lush guitars. Yeah, everyone & their little sister have been raving about this one but that should just tell you how fucking spectacular it is.


Portraits – Portraits (Important)
Portraits are a supergroup and a half, with Jefre Cantu-Ledesma, Evan Caminiti, Jon Porras, Lisa McGee, Gregg Kowalsky, Marielle Jakobsons, Maxwell August Croy, Steven Dye, Tony Cross, and Michael Elrod, all making an impossibly minimal drone that's almost too beautiful to handle. How they were able to corral themselves into making an album so singular and so seamless is beyond me. It's a shame knowing their output can never keep up with my hopes because after hearing this I want at least another record every year. Something tells me that's never gonna happen.


Panopticon – Kentucky (Handmade Birds / Pagan Flames)
This one might be making Euronymous twitch in his grave. Kentucky is some truly bizarre black metal that's sandwiched with some old banjos n bluegrass. Panopticon's always been one for weirdness but this is a whole other level, some tracks could be taken out of context and your gramp would think it was from one of his old 78s. Gives Half Blood a run for its money for black metal ROTY.


Wreck & Reference – No Youth (The Flenser)
These Californian devastators seriously don't give a fuck about genres. This is one that really defies categorization and does a damn good job at evading description. Black metal, doom, noise, sure, all of that, then a decent dose of wtf and leaning heavy on the post-everything. They're doing their own thing and they're fucking obliterating everything that stood before them.


Mario Diaz De Leon / ONEIROGEN – Hypnos (Denovali / Shinkoyo)
De Leon put out Hypnos under his own name earlier this year with Shinkoyo taking care of the CD version. Then he decided the sound was different enough from his normal modern classical style music to put it under a different name, ONEIROGEN. All further releases in this style will be using that name. Now, Denovali is reissuing Hypnos on vinyl next month (using the ONEIROGEN moniker). You definitely need to keep an eye out for it because this is fucking stellar and might get snatched up quickly. Crazy thick synths (and guitars?) doing something dark & blissful, noisy & droney, like an industrial/power electronics dude taking cues from OPN and Goblin and scoring a film based on a Poe story. Super fucking awesome. One of the best albums this year.


Pauline Oliveros – Reverberations: Tape And Electronic Music 1961-1970 (Important)
A truly epic collection, 12 discs of Oliveros' legendary tape & electronics work, early avant garde shit that has mostly never seen the light of day for us commoners. She's a legit master in her field and having something this comprehensive with detailed liner notes in a sweetly packaged box set is more than I could ever hope for. A thousand thanks to Important and the many contributors for putting this together.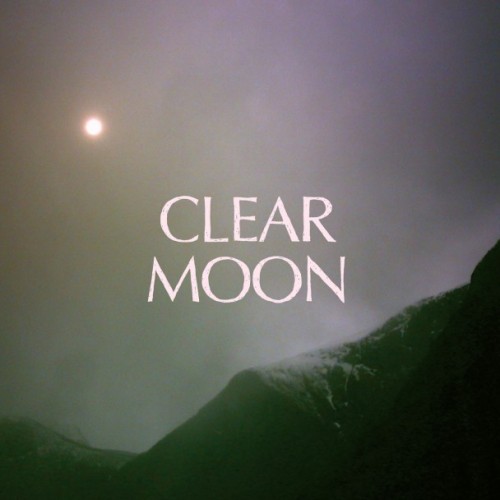 Mount Eerie – Clear Moon (P.W. Elverum & Sun)
Clear Moon may not have the shredding black metal moments that Wind's Poem had, but that just means this is a little more consistent, it's no less buy cialis lilly uk bleak or dark, and it's just as tender. It's kinda hard not to fall head over heals for everything Elverum puts out but this may be my favorite thing he's done, ever. Absolutely amazing.


Sutekh Hexen – Behind The Throne (Magic Bullet)
These dudes are set to take over today's black metal scene and tear it to shreds. They've put out a handful of releases in the past year or two, but Behind The Throne is their latest and it's the best fucking thing ever. Torrents of noise and vocal static, blistering atmospherics and destructive guitars, this is so insanely good it's hard to wrap your brain around due to it being melted, etc. So much more than your usual black metal noise.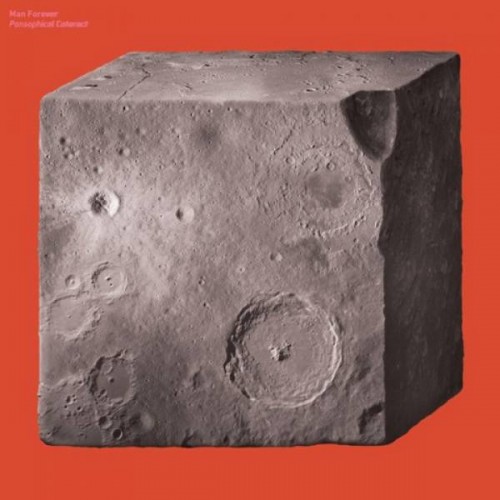 Man Forever – Pansophical Cataract (Thrill Jockey)
Our generation's Buddy Rich, Kid Millions is out to make sure people fully understand what it means to be a drummer. Man Forever is his drum project that sounds like a Niagara of octopuses playing a Niblockian cacophony. Smooth long form drumming that's blissful and engaging with a thousand layers of drone to rub you all the right ways.


Infinitas – Journey To Infinity (Self-Mutilation Services / Razed Soul)
Solo German black metal project with a debut to make you want to jump out of a plane without a parachute. This is some killer post rock stuff mashed with devastating DSBM, crazy soaring guitars and crushing crescendos with torturous wailing screeches that would be like nails on a chalkboard if if wasn't so harmoniously complemented by the cloud surfing bleakness.


Aufgehoben – Fragments Of The Marble Plan (Holy Mountain)
When are these guys gonna get theirs? They already have a doting cult of noiseheads that snag everything possible. Maybe we're just stingy? Whatever, Aufgehoben's newest slab of concrete chaos is in a sexy gatefold courtesy of Holy Mountain and is absolutely flooring. Honestly, this is some special speaker melting noise, astonishing even to the noise naysayers in its ability to knock the wind out of you. There's nothing quite like an Aufgehoben record and this is some of their best work to date.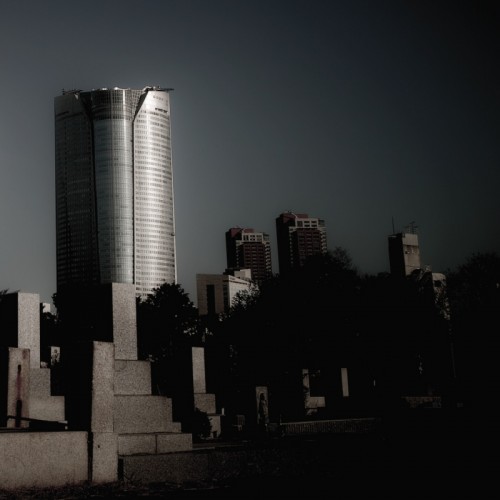 Fenn O'Berg – In Hell (Editions MEGO)
You're pretty much guaranteed something fantastic when Fennesz, Jim O'Rourke, and Peter Rehberg get together, but In Hell takes their killer collabs to another dimension. Namely, a dark and disturbing dimension. All of it was recorded at performances during their 2010 tour of Japan and while it's generally just an amazing drone/dark ambient record, it takes some unexpected turns with strange samples and furious anger. It gets absolutely bombastic, thick & blissful, melodic static paving the way for sharp shimmer & delicate lullabies. It goes in a hundred different directions all at once, impossible to predict but infinitely awesome.


Duane Pitre – Feel Free (Important)
Duane's a dude who's been doing his minimal thing for years, under the radar and somehow missing his deserved notoriety, until Feel Free came out this year and everyone's like "whoa this guy is fuckin rad." Right you are, everyone. This is a group performance of his "Feel Free" composition, an electro-acoustic wonder bringing a much needed elegance to the table. Processed strings & guitars weave their drones through organic plucks & bows, softness & kindness found in every breath. A truly superb album that craves a wide-eyed audience.


Jon Mueller & James Plotkin – Terminal Velocity (Taiga)
A match made in heaven, Mueller & Plotkin have taken their respective talents and bestowed upon us a grand work of art. Both enormous & subtle, it's an album for deep focus, it stretches time like a meditation guru, taking a lifetime to dwell in one space and slowly crawling to a mass of heavy static drones and hypnotic drums. Listening to this will fundamentally change you.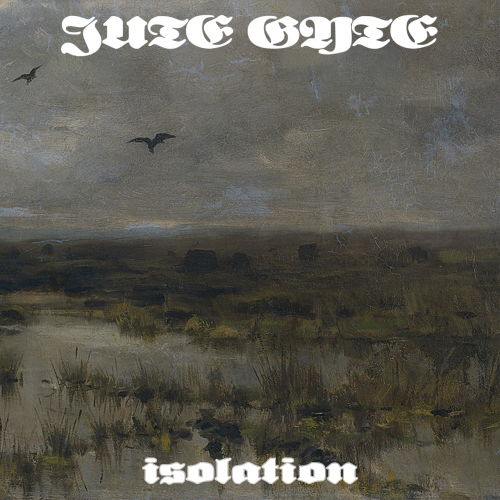 Jute Gyte – Isolation (Jeshimoth Entertainment)
What the fucked up black metal for the twisted and depraved. One Missouri soul with a ridiculous amount of releases (10+ in less than 2 years), although not all of them hitting the black metal mark, Isolation is certainly a bizarre beast of hardened blackness. Screechy vocals, lurching rhythms coupled with machine gun blast beats, atonal & wonky guitars, tossing in a droning euphoric track in the middle to make sure you don't go insane before the hour of demoralized noise is up. "Unique" doesn't even come close.