It's the most wonderful time of the year. I fucking love making my Top Drone Records list. Not only do I get to listen to all of my favorite drone records from the past 12 months basically non-stop for a month, I also get to re-share all these fucking amazing records that you may have overlooked or never even known about.
This year's list is a bit stricter on what I considered "drone." Except that was entirely unintentional. It just so happens there weren't a lot of "sorta kinda mostly drone" records that were as outstanding as these 20. And while this list does cap out at 20, know that every other drone record I reviewed is tied for the 21 spot. I love each and every one of them for their own unique qualities. (Here would be some terrible joke about how all drone records sound the same which I hear all. the fucking. time.)
And for those of you new to my Top Drone list, know this is a list based on emotion and how these records affected me. I don't try to make any objective statements of "best record" or anything like that, and when I do, it's purely subjective and hyperbolic. These records are my personal favorites because they resonate with me in ways that are frequently indescribable.
So as not to clog the front page, the 20 jaw dropping drone records are after the jump.

20. Aires – Aires (Enough)
"Truly magnificent work here, blending field recordings, shoegaze, and the almighty drone to send you soaring above the storm clouds and into the heart of the sun."
One of the few new-to-me artists on the list this year, and out of the slew of netlabel releases, this dude stands way out. Hard to believe it's his first record. Lots of premium digital drone storms, definitely a dude to keep an eye on.

19. Tecumseh – Violet (Anti-Matter)
"While this is evil as fuck, it's also kinda soothing, like being inside a mausoleum reverberating from a constant rolling thunder, mega monstrous minimalism for those sleepless nights spent watching demons crawl up the wall."
That darkest doomiest minimalism you can find, these guys were pretty silent for a few years and then they come back with this (as well as the For The Night 10″), so now we've got some new Sunn O)))-ish sounds that aren't from Sunn O))) and different enough to win me over.

18. Faures – Continental Drift (Home Normal)
"Letting loose a massive & delicate record of shifting glacial air, breaking open vents to unleash monumental walls of bliss and then filtering out the overwhelming static to leave you with a subtle soft ambient… This is some divine head-filling drone."
Trio of René Margraff (aka Pillowdiver), Samuel Landry (aka Le Berger), and Fuzz Lee (aka Elintseeker) with a huge debut record inspired by the shifting of tectonic plates, so thematically this is awesome, and the drone definitely lives up to the concept.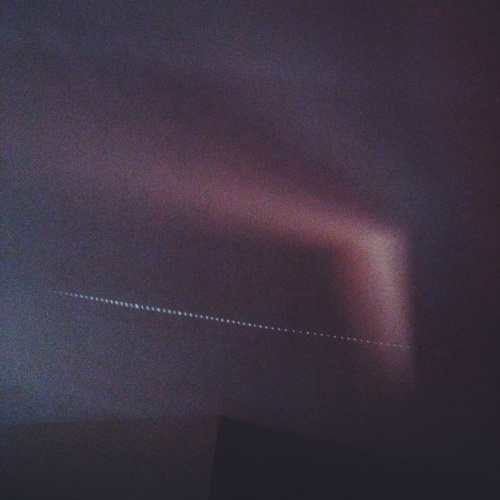 17. Siavash Amini – What Wind Whispered To The Trees (FutureSequence)
"The brooding drone and a crying violin bringing back all the grief you've experienced all at once, a slow rush of pain to the head, smooth but devastating, the kind of sounds that I live for."
Amini's drone is quite stellar here, but the addition of Nima Aghiani's violin is what really takes this to the next level, too fucking heavy, make sure you've got a box of tissues and ample time to recuperate. Also, maybe don't listen to this in public.

16. The Fun Years – One Quarter Descent (Spring Break)
"Memories brought to life and savored in the present, summer nights spent on the porch listening to the world breathing around you, this is tender & otherworldly."
The turntable/baritone guitar duo is one of those bands that'll probably always make this list. The reason this isn't higher on the list is because while it's about 30 minutes long, it still feels way too fucking short. Even so, it's just as lovely as ever.

15. William Cody Watson – Seafoam (self released / No Kings)
"Gorgeous cascading harmonies and slow shifting tones that glow like angel choirs descending from a cracked open Cecil B. DeMille sky."
Watson's swansong, going out high with the most incredible sad sounds and it includes field recordings & piano work courtesy of High Aura'd. An instant fucking winner in my book.

14. Lawrence English – Wilderness Of Mirrors (Room40)
"Balancing perfectly the reassuring soft tenderness & sky high soaring bliss with nightmarish gravitas & densely melancholic cacophony, English unleashes a visceral chaos peppered with the sweetest fucking drone."
I love a lot of (read: all) Lawrence English records, and here he's doing something new (*applause*), this is English's harshest release to date, a dark & stormy record with all the tenderness he's known for, he changed things up and still comes out on top, he can pretty much do no wrong at this point.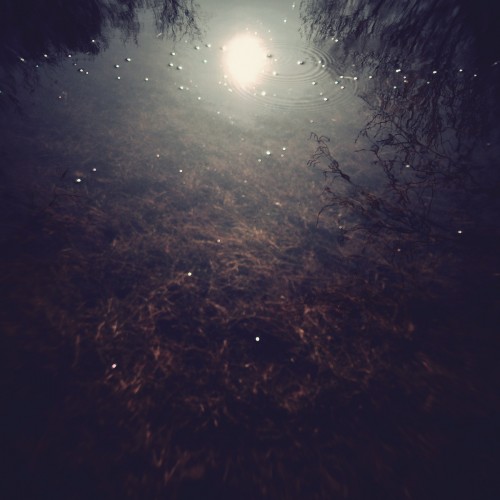 13. David Andree & Josh Mason – Call, Response (Own)
"Each tone & click acting as a breath of life, nothing existing but the natural silence found between floating specks of dust, the pluck of a guitar string as subtle & precise as the blink of an eye."
Mason made my favorite drone record from last year (The Symbiont), so when this pseudo-live collab with David Andree came out early this year, I was hoping for the best, and while this isn't as mind blowing as The Symbiont, it's got a lot of the things I love from that record: delicate silence and infinite detail.

12. Kyle Bobby Dunn – …And The Infinite Sadness (Students Of Decay)
"Sadness & despair, yes, but also fear & torment, love & exuberance, anguish & anxiety, hope & solace, the endless sky bleeding with life and offering nothing save the truth… This is everything."
Dunn seems to outdo himself with every record. This is a fucking 3xLP, and while in the drone world that would normally mean lots of long-form stuff, Dunn keeps most songs between the 4-8 minute mark, with only one going over 10, so each piece is concise and precise, and brimming with sincerity, this is easily his most astounding work.

11. Skullflower – Draconis (Cold Spring)
"The majestic mess of sounds conjured are not only the conduit to a greater truth, but themselves are an element of the Holiness that Skullflower embrace, they've created an altar of tumultuous bliss and call you forth to take part in the worship."
Absolutely fucking vicious and horrifically transcendent, 2 discs worth of ear shredding euphoria that could only come from Skullflower. Crazy essential.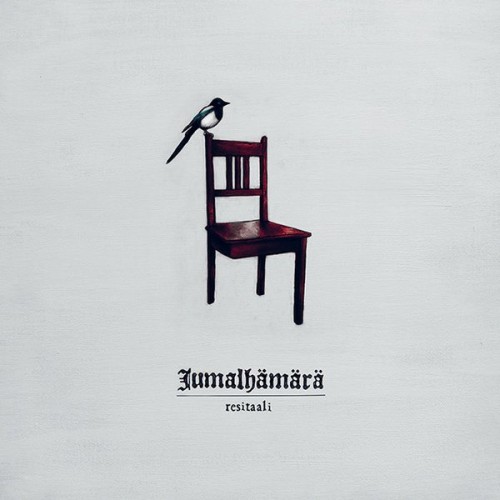 10. Jumalhämärä – Resitaali (Ahdistuksen Aihio)
"Fucking amazing, super minimal and entirely harmonium based… Utterly hypnotizing, a blissful wave of melancholy to wash over you in your darkest moments."
Finnish experimental black metal band went and made one of the best drone records of the year, I definitely did not see that coming, but I was pretty much sold on the description alone, top notch stuff.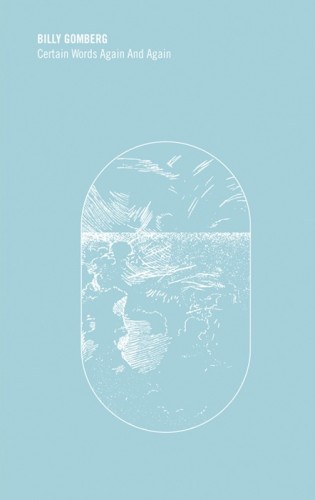 9. Billy Gomberg – Certain Words Again And Again (Sunshine Ltd)
"Perfectly balanced between overworked and underdeveloped that can be so hard to achieve in minimalism, Gomberg has made something truly fucking exquisite."
This is one of the more straight-up warm bliss records on this list, most other stuff has a tinge (or avalanche) of sadness, but this is just all good vibes, and I welcome it with open arms.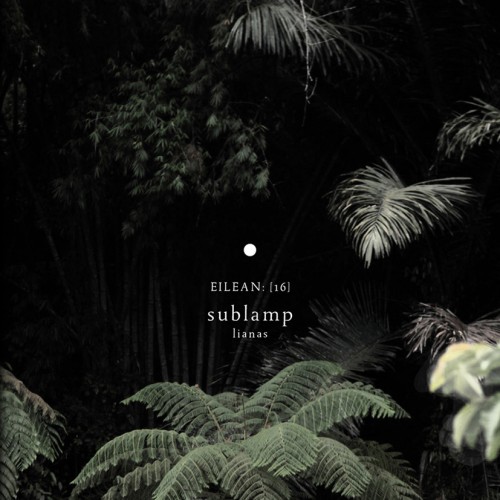 8. Sublamp – Lianas (Eilean)
"Slow burning thick minimalism, like huffing ether to the point just before passing out and seeing stars dancing everywhere."
One of two Eilean releases on this list (and yes I'll keep saying it: best label of the year), another new-to-me artist, this one is teeming with suffocating jungle drones, fresh sounds that can't be messed with.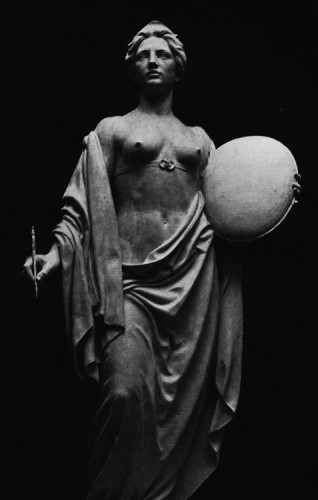 7. Rvnes – Rest/Relief (Jehu & Chinaman)
"Two side-long pieces of deeeeep minimalism that sounds like it's nearly motionless but feels like it has an entire universe of detail."
S N DY P RL RS turned to Rvnes and now we get this mega minimalism staring us straight in the face, total brain bending stuff.

6. Æther – Tagzig Olmo Lung Ring (Mandragoræ)
"This is the religion of Drone incarnate, the Holy Mother of Transcendence, that takes the bare minimum of sound and turns it into an eye-opening otherworldly experience."
2 songs, 2 hours, a "meditation on the ultimate realisation of the the end of flesh," this guy does not fuck around with his drone, but he's not just jerkin around for these 2 hours, every minute of this is absolutely necessary.

5. Saåad – Deep/Float (Hands In The Dark)
"Steady and slow moving but it feels like every passing moment is a climax, the point just before you can't take it anymore and the world collapses under the weight of life."
This French duo has been doing their wonderful thing for about 5 years, and finally get their sounds pressed to wax thanks to Hands In The Dark, which means they're officially awesome. This is some high class stuff, teetering on the brink of the void but never letting it take hold.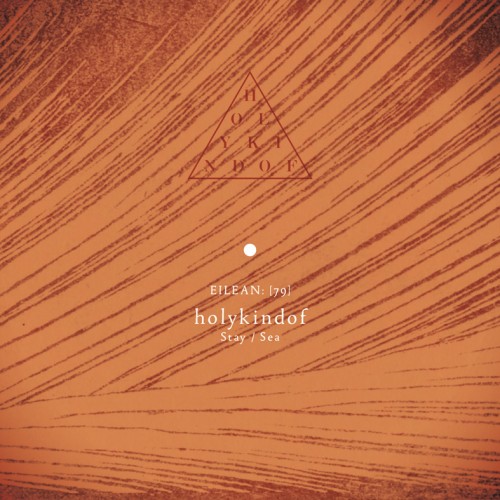 4. HolyKindOf – Stay/Sea (Eilean)
"Zippy tape fuckery and old vinyl grit alongside solid cello hum and ambient synth tones, burning like a more elaborate Basinski & Jeck collab, beautiful & melancholic."
Debut from the solo project of James Bryan Parks (half of Zurvan, co-runs Rubber City Noise) and it's an amazing fucking record, super textured, which I love, but also chock full of premium low end bone rumbling drone. Hits you right in your core.

3. Nicholas Szczepanik – Not Knowing (Desire Path)
"A super minimal pulsing that sounds like a comatose heartbeat… An angelic harmony that could tear down the walls between warring nations… Gracefully moving back & forth between long form minimalism and refined euphoria."
Nicholas Szczepanik is another brilliant artist who will almost automatically end up on this list if he's released new music, and like Lawrence English, Szczepanik is not one to rest of his previous accomplishments and churn out more of the same, this is a new sound, and hearing him step foot into new territory is fucking exhilarating, and while this was originally an ode to Eliane Radigue, Not Knowing is still a completely unique record that one that left me lovestruck and teary eyed.

2. Hellvete – Ode (Deep Distance)
"Lush organic reed-ish drones that hang in the air like a lead shroud, dense & mystical, the sound of every atom vibrating in harmony."
Not sure why I wasn't paying attention to Glen Steenkiste's Hellvete project sooner, but better late than never, and what a way to be introduced, with this completely fucking perfect record that hits every single one of my drone buttons, minimal harmonium buzz where the entire thing sounds like the peaking climax of the most majestic overture, just fucking gorgeous and uplifting and overwhelming and I can't get enough of it.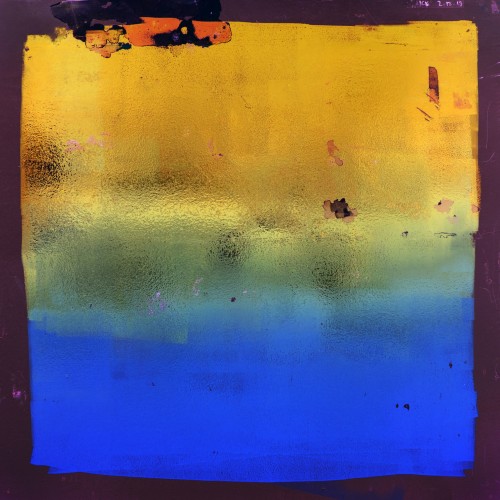 1. Ian William Craig – A Turn Of Breath (Recital)
"Bursting with life and on the edge of death, I feel absolutely fucking devastated listening to this."
It's records like this that make life worthwhile. No hyperbole there. This is a goddamn masterpiece and the most original music I've heard in years. The power of Craig's operatic vocals, loving & intimate guitar, and decayed & blown out tape loops is fucking undeniable, an incredibly dramatic ebb & flow of heartache & ecstasy that makes the tragedy of the world an acceptable sacrifice so we can feel alive, this is a record that will fucking destroy you from the inside out and transform you into a whole person, there is nothing in the world I'd rather listen to than this, every day, well after my ears have been rendered useless, I will feel this music in every fiber of my being until the end of days.