There was so much amazing fucking music this year, I had to put together not one, not two, but FOUR lists, this is the first of em, and it's a fuckin doozy, since there were wayyyy too many killer drone records, I split it up and made a more niche list of drone collaborations, and as usual, this isn't even all of em. My main rule for this list was that the collaborations had to be people working together for the first time, so the new From The Mouth Of The Sun was out. And since I didn't review any of these originally, I can't link you to the review which has a streaming song, which is why I decided to include a song for each of these.
Have fun. Thanks for reading/listening/appreciating.
UPDATE: I have no idea how I didn't realize that EUS, Postdrome, & Saåad broke the only rule I had for this list. I didn't even realize it when I was linking to my previous Top Drone list from 2012 that had their first record. So, oops. I'm an asshole and I'm sorry.

10. Spheruleus And Friends – William Barber (Hibernate)
"Upper Wharfdale"

More a supergroup than a collaboration, this record features Towell along with Isnaj Dui (Katie English), Antonymes (Ian M. Hazeldine), Caught In The Wake Forever (Fraser McGowan), Field Rotation (Christoph Berg), and Mr. Hibernate (Jonathan Lees), this is sort of an homage/inspired by William Barber, an old headmaster at a school located near Lees, where Lees found a wax cylinder of recordings of Barber, which then made it into this record, so there's a vintage grit to this alongside smooth modern classical strings, bowed metal, tender drone, and all manner of electro-acoustic intimacy. Truly fantastic stuff that makes me hope the "And Friends" part isn't just a one-off.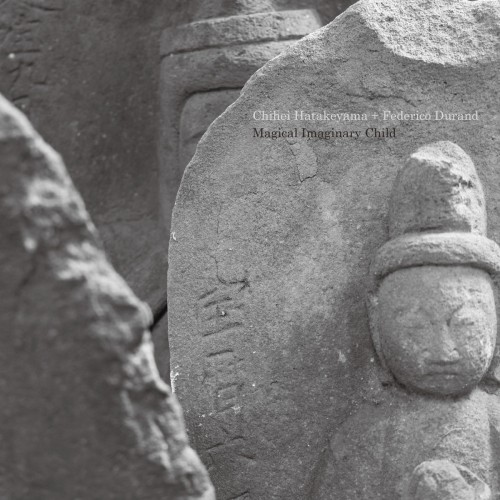 9. Chihei Hatakeyama & Federico Durand – Magical Imaginary Child (White Paddy Mountain)
"María"
I'm in love with both of these guys, neither of them have ever put out a mediocre release, and everything they do is bathed in elegance, and this record is about as gorgeous as quiet gets, a soft simple sound wrapping you up in threads of cotton, an exquisite moment frozen in time forever, there's nothing but refined grace to be found in here.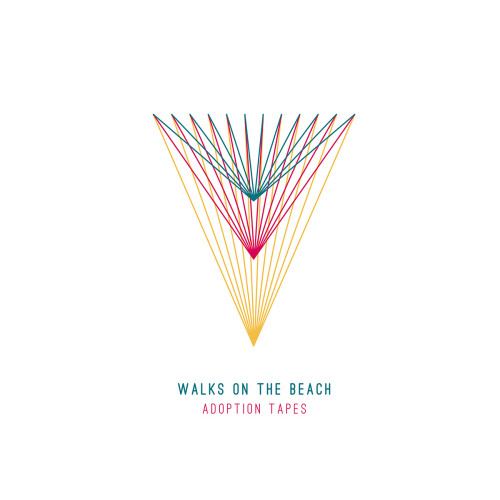 8. Walks On The Beach (Mike Shiflet & Jerry David DeCicca) – Adoption Tapes (Scioto)
Probably the least Drone record here but that's because this is as fucking unique as it gets, Shiflet & DeCicca going down a strange noise folk path that leads to a backwoods candlelit shack where two somehow incredibly talented hermits are attempting to speak through nature via thunder crackle drones and resonant finger-picking, this is full of inhuman and otherworldly sounds that come together for a creeptastic yet comforting ceremonial purification.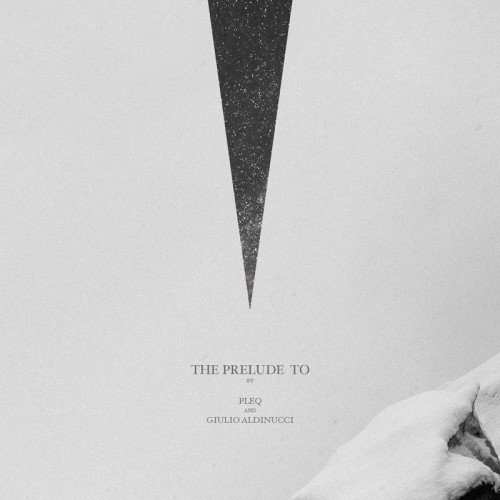 7. Pleq & Giulio Aldinucci – The Prelude To (The Long Story Recording Company)
They made a song called "The Joy Of Loneliness" how could I not love this, there's not a single moment here where you don't feel 100% overcome with the glory they shine, this is a warm bittersweet record by two guys who I clearly have not been listening to enough.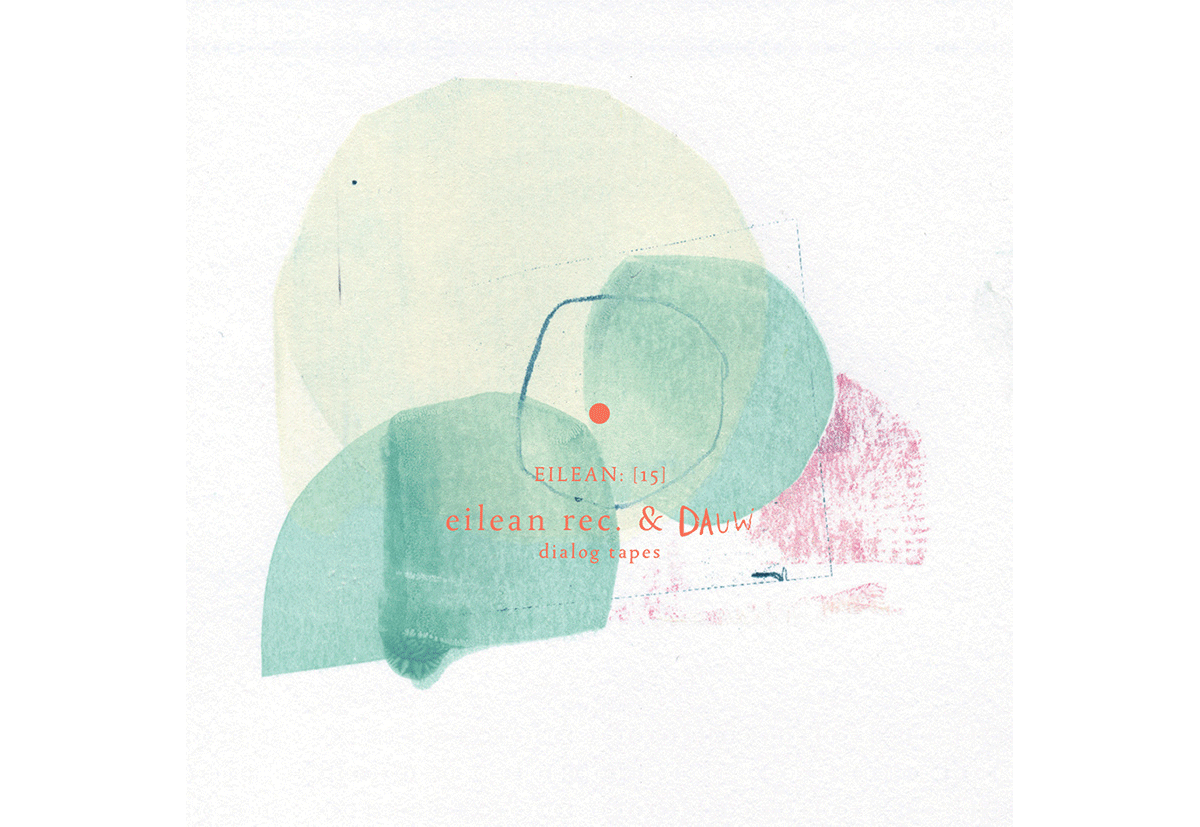 6. Various Artists – Dialog Tapes (Eilean & Dauw)
The Humble Bee & Aaron Martin – "Bloom And Fold"
Two incredible records that started with a brilliant concept that was executed perfectly. The A++ labels Dauw and Eilean had artists from their own label collaborate with an artist from the other's, which resulted in two separate releases with collaborations between Ruhe & Twincities, The Humble Bee & Aaron Martin, Danny Clay & Wil Bolton, and a bunch of others. I love the idea of two labels collaborating, which usually means working jointly to put out a single release, but Dauw & Eilean were a bit more creative and the music that came out of their efforts is nothing short of magnificent.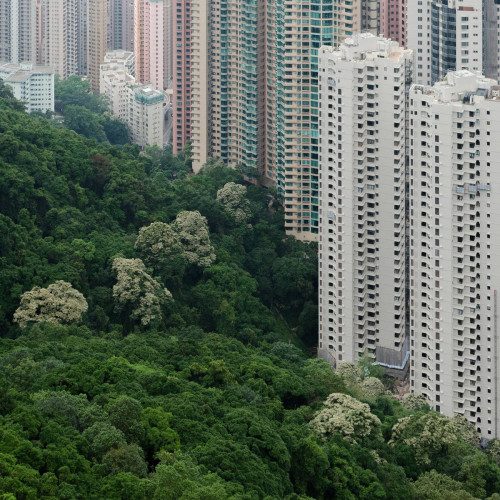 5. EUS, Postdrome & Saåad – Different Streams (Soft)
These three dropped one of my favorites from 2012 and it was the first I'd heard of any of them, and since then they've just refined their talents both individually and collectively, as this is a fucking stunning record, the murky depths of Different Streams are a haunted & harrowing place, massive drones bellowing from beneath that could only be conjured by crossing three continents, the weight of this is incomprehensible, it's just so. fucking. HUGE.

4. Rvnes & Mass – All Men Are Prey To The Same Beast (An Out)
The only record here that features a black/doom/noise band as one of the collaborators (Mass) but this is still totally drone-list-able because Rvnes is the fuckin jam, but yeah this is way more vicious than the other stuff on this list, it's got super subtle aether drift with tortured shrieks coming out of the bottom of a well, whirlwinds of nightmare fuel, black abyssal minimalism, and deep impenetrable rumbling, the sort of record you hate to love.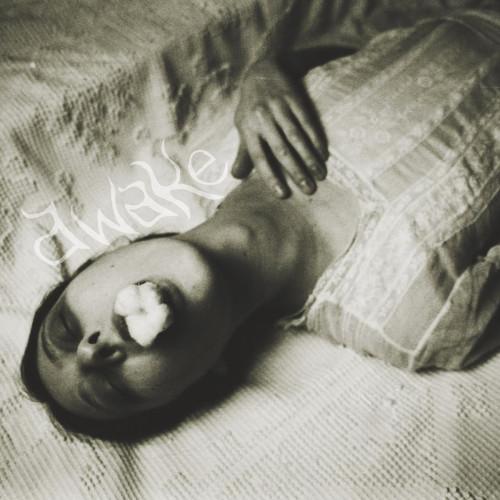 3. High Aura'd & Mike Shiflet – Awake (Type)
Yup, Shiflet gets listed twice because he's that fucking good. These two contemporary guitar gurus each turn their harsh-sweet malevolence onto each other and mega-magic spews forth in some sort of dark ritual with filthy feedback and tender tones, a gentle meditation on the terror of life, this is a record full of myth & mystery that's got some insane psych and black ambient vibes, occasionally channeling Skullflower on their tamest days, the perfect soundtrack for stumbling through ancient ruins in the middle of a forest and seeing shadows out the corner of your eye.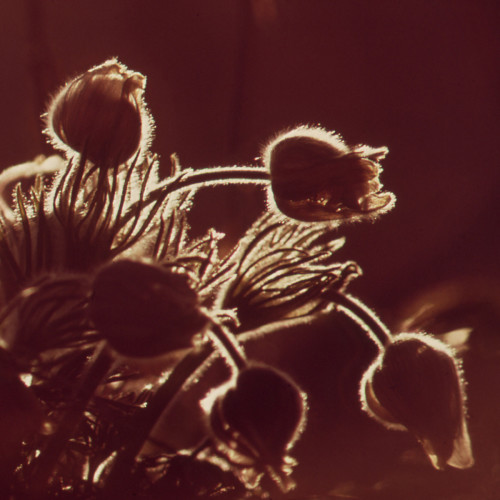 2. Celer & Nicholas Szczepanik – Here, For Now (self released)
"III"
Absolute fucking beauty. Long & Szczepanik are two of the modern minimal masters and it's just a goddamn shame that this was recorded three years ago and no one bothered to put it out. This could have been a 2xLP to go down in the History of Drone as the most wonderful slab of blissful shimmer ever, but alas, the 2xLP part isn't true, however we're still left with these four majestic slices of heaven to warm us in the emptiness of the Winternacht.

1. Perils (Benoît Pioulard & Kyle Bobby Dunn) – Perils (Desire Path)
"Leveled"
This is the fuckin God of Drone right here. Both Thomas and Kyle are easily in my Top 5 Favorite Droners, so getting both of them together is literally a dream come true. I think they might be the most diverse pairing on this list, too, with KBD's smooth minimalism and BP's lo-fi sungazing bliss, it brings out the best of both of their styles, both adding and subtracting from each other's sounds, it's some beautiful fucking alchemy of music that will make stones weep and clouds bleed, the most perfect harmonies that drift in and out of sight and light up the void in your soul, this is everything I want drone to be.