I've reviewed a decent amount of metal records, I've made four Black (Metal) Mixmas mixes, and last year's non-genre list had a few metal records in it, but I've never done a full metal-only list (except for the little thing in Black (Metal) Mixmas IV), so I hope this doesn't seem too out of place, but honestly I listen to wayyyyy more metal than I ever write about on AGB, so this sort of makes up for that I guess. I'm not as deep into the metal scene as I am the drone one, so I'm sure there's way more awesome obscure metal records that would've made it onto this list had I heard them, but whatever. If you've got any recs, let me know in the comments or email!
And in case you're not a huge metal fan, know that there's plenty of stuff on this list that A: is only debatably metal (see: numbers 15, 13, 12, 1) and B: has plenty of AGB friendly elements aka drone, noise, etc (see: numbers 9, 6, 5, 4, 1).
Have fun. Thanks for reading/listening/appreciating.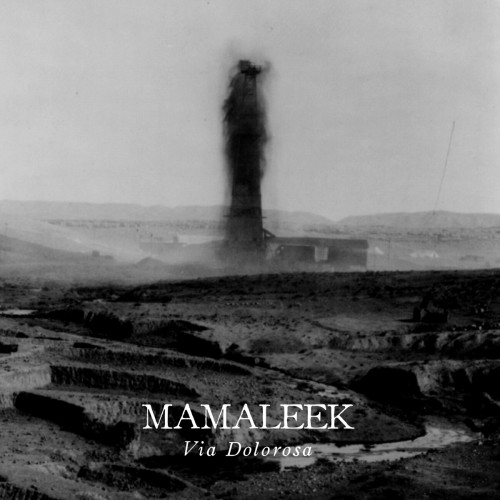 15. Mamaleek – Via Dolorosa (Flenser)
"Already There"

I'm not really sure this is true, but it feels like Mamaleek gets more & more weird and less & less metal with every release they put out, which is to say they just get more awesome each record, and Via Dolorosa is no exception, with the avant-jazzy vaguely-ethnic tunes and necro-grit vocals, this is some truly bizarre shit that finds the smallest overlap in the Venn diagram of all genres and makes you wonder who the fuck even thought this sound up.

14. False – Untitled (Gilead)
"The Deluge"

A non-stop onslaught of black fury, these guys are absolutely insane, everyone and their mom was anticipating this sophomore full length and False fucking delivered, and the choir that comes in at the end of "The Deluge" will just tear you apart.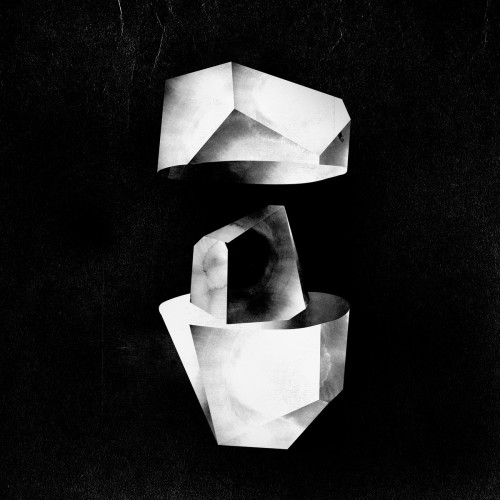 13. My Disco – Severe (Temporary Residence Limited)
"Our Decade"

I'd never heard My Disco before this record. I might not have even paid attention to them unless someone described Severe as a "minimal post-punk Khanate" but that had me instantly sold. So yeah, definitely a strong post-punk vibe, but this is metal in the way that it's deep, dark, and heavy, throw in some sparse, menacing gloom, and you've got the chillest minimal metal ever, these guys care fuck-all about genre tropes or established music theory and instead snake up alongside you and go straight for the fucking jugular.

12. Liturgy – The Ark Work (Thrill Jockey)
"Reign Array"

Liturgy is always pushing buttons and boundaries and The Ark Work is the farthest they've gone so far, this is unlike anything else you've heard (in a good way), and while I didn't have trouble squeezing My Disco into Metal, The Ark Work is stretching it a bit even for me, it's still the closest genre relative it's got though, and it's honestly not that far off, there's crazy blast-beat rhythm structures and tight tremolo, but then there's hyper-processed guitar that sounds like trumpets and Hendrix veers into rapping territory sometimes, so yeah this is fuckin out there and I love every minute of it, I hope these dudes keep at these wacky harmonic glitched jams because I don't think anyone can fill their shoes.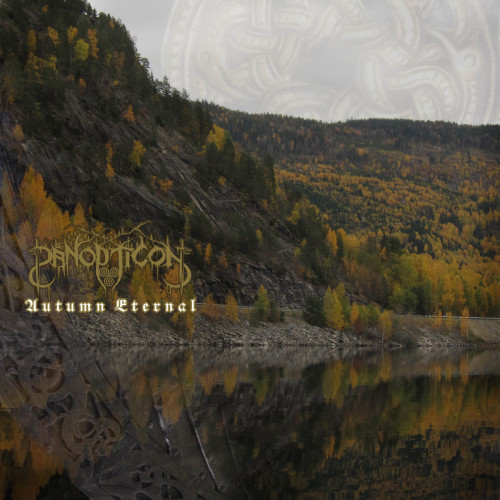 11. Panopticon – Autumn Eternal (Bindrune)
"Into The North Woods"

As I see it, there's currently two USBM camps: the shoegazey Cascadian stuff and the folky Americana stuff. We've got that shit on lockdown and Panopticon is the fuckin champ of the latter. Last year's Roads To The North was my favorite of his numerous records, and while this one doesn't quite live up to that perfection, it's pretty goddamn close. This guy's guitar skills are unbelievable, I could listen to him shred all day long, and his gruff growls are some of the best metal vocals around.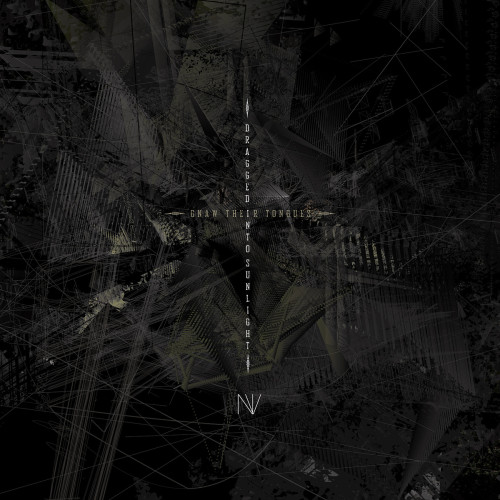 10. Dragged Into Sunlight & Gnaw Their Tongues – N.V. (Prosthetic)
"Absolver"

Easily my most anticipated record in a long time, these are two of the most depraved music makers ever, and putting them together is almost immoral, it sounds exactly like I hoped it would, amazingly horrific and heavy as hell, total fucking devastation, a nightmare of a record that has no business existing because I'm pretty sure if you played this loud enough the ground would open up and swallow life as we know it.

9. Vampillia & The Body – xoroAHbin (self released)
"Hayha"

The Body can keep collaborating with every fuckin band in existence and I'll keep showering praise upon them, this is another team that seems strange at first (like I Shall Die Here with The Haxan Cloak) but turned out beautifully, definitely the most noisy droney abstract thing The Body has released, so Vampillia's experimental amazingness shines through pretty strongly, xoroAHbin is somehow more epic than either's previous releases, it's just too fucking awesome hearing bands this diverse put out something as singular & cohesive as this.

8. Deafheaven – New Bermuda (Anti-)
"Baby Blue"

Yup, I fucking love Deafheaven. Might be their best record… Plus, McCoy's guitar solo halfway through "Baby Blue" is probably the coolest solo of the year.

7. Bosse-de-Nage – All Fours (Flenser / Profound Lore)
"At Night"

This is how black metal is done, blistering, catchy, bleak as fuck, and pained vocals that don't sound like demons or cookie monsters. Can't get enough of these guys, this record trumps everything, crank it and rock the fuck out.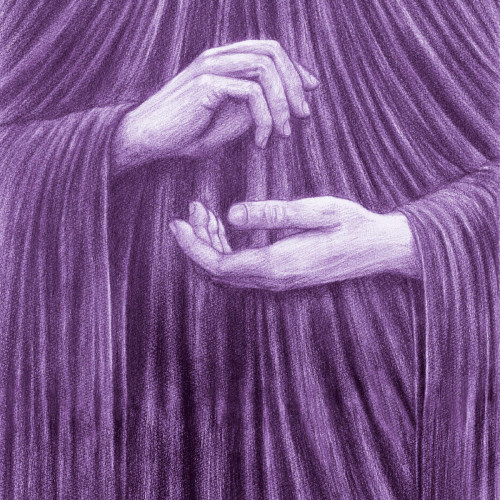 6. Gates – Palace Of Mirrors (self released Astral Ra)
"Deliverer / Redeemer"

I hate to compare Gates to Sunn O))) because it's cheap and inaccurate, but since this is a short blurb and it gets the point across, there you have it, but you can keep your Sunn O))) and I'll happily be buried with Gates at my side, with his mega blackened walls of feedback that opt for hyper-shredding instead of strung out resonance, this is where you come when Sunn O))) is putting you to sleep.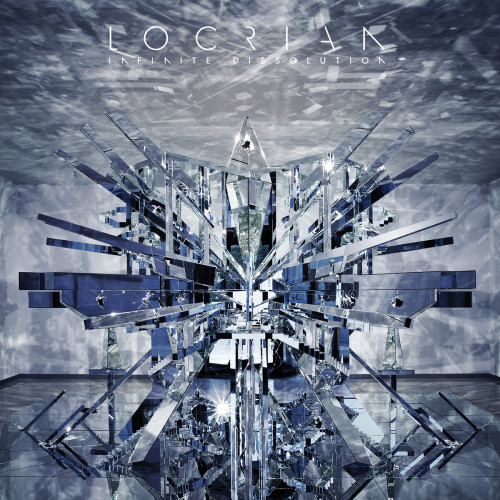 5. Locrian – Infinite Dissolution (Relapse)
"Arc Of Extinction"

Infinite Dissolution is hands down the best Locrian record, and you should trust me on this one because I've reviewed basically every full length they've put out. Yeah, the world went crazy with their Relapse debut Return To Annihilation a couple years ago but honestly that was one of my least favorite albums, I appreciate they took a new direction with it but it wasn't my jam, however Infinite Dissolution takes that new polished synthy (poppy? proggy?) sound and smears it all over their twisted black doom industrial noise insanity, giving us a whole new Locrian, which isn't surprising considering they're constantly innovating, but this is just the absolute fucking best. When Locrian can do no wrong and they're at the top of their game, you get masterpieces like this.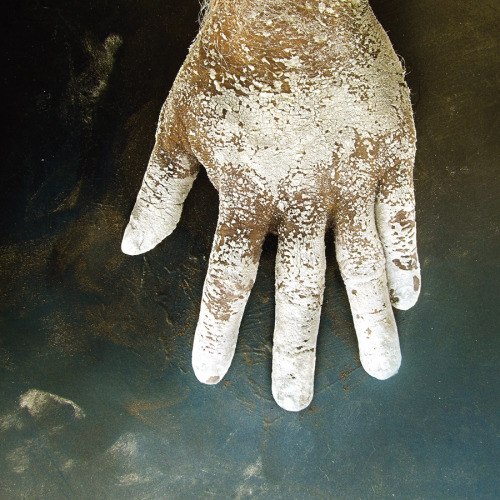 4. Wrekmeister Harmonies – Night Of Your Ascension (Thrill Jockey)
"Run Priest Run (Extended)"

Ok before this record even came out it was like the most exciting record ever. The first WH record on Thrill Jockey was astounding (the second one a little less so), so just the idea of a new one was great, but then you found out who was on it: The Body, Marissa Nadler, Mary Lattimore, Olivia Block, Jaime Fennelly (Mind Over Mirrors), Bruce Lamont, Chris Brokaw, Solomon Lee Walker, and folks from Einsturzende Neubauten, Cave, Bloodiest, Indian, Buried At Sea, and Anatomy Of Habit. HOLY. SHIT. Then you hear the record and you're like yup, this is what I've been waiting to hear, an unholy ruckus of harmonic destruction that's got cinematic string drone, angelic choirs, minimal black drones of despair, and absolutely crushing doom. It doesn't get much better than this.


3. Lamentations Of The Ashen – Libertine Cyst (self released)
"A Profane Illvmination (Convvlsionaries Of Temporal Heterodoxy)"

Probably the most underrated dude in the metal scene, this guy aims for perfection and achieves it, this was about 4 years in the making, 4 songs between 12-19 minutes long, and each one a monstrous & harrowing black doom storm, kinda like Hell but better (yup), this record is fucking relentless, I can only imagine what professional/studio production would do with his sound, it could fuck it up, but it could also make it unbearably awesome.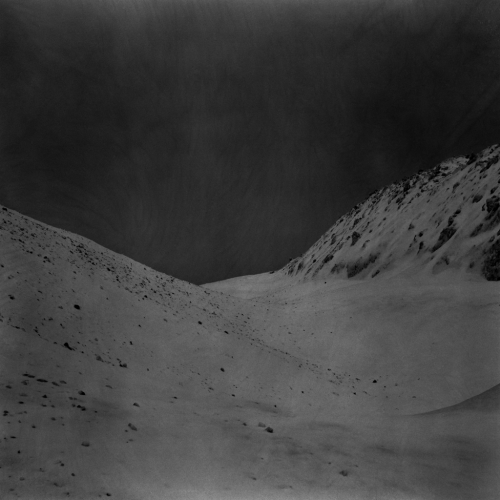 2. Big Brave – Au De La (Southern Lord)
"Look At How The World Has Made A Change"

Where the fuck did these guys come from? Brand new-to-me band that I honestly just can't stop listening to. I don't even have any reference points for them, the vocals are a bit like Sleater-Kinney and they do the quiet/loud thing really fucking well, it's maybe a bit more rock than metal, but I didn't feel like splitting hairs, Au De La will sweetly serenade you with soft drones then steamroller your skull with monolithic atonal riffs and humongous fucking drums, and I'm more than happy to let it do just that.

1. Bell Witch – Four Phantoms (Profound Lore)
"Judgement, In Air: II – Felled (In Howling Wind)"

Motherfucking Bell Witch, my one and only. Longing was/is my favorite thing in forever, so much so that it took me a good 20+ playthroughs of Four Phantoms to wrap my head around it and realize it's a million times better than Longing (except for "Rows (Of Endless Waves)" because nothing will ever be better than that song), but I'm here and Four Phantoms, which has four songs roughly themed around dying via each of the four elements, is the heaviest and bleakest record you will ever hear, you can't stop it, you can't even comprehend it, it will just rip a hole in your soul and leave you for the void to clean up.