Third list! One more to go. No genre theme this time, but I excluded drone & metal records because they have their own lists. Although there are a few that almost made it onto either of those other lists (see: 12, 10, 7, 6), I felt they weren't quite droney or metal enough to make the cut, so now they're here. I hope there's some new jams in here that you haven't heard yet and that it's not too predictable.
Have fun. Thanks for reading/listening/appreciating.
UPDATE: I forgot to mention the huge lack of some of my favorite records that were just too big for me to want to include. Namely, Carly Rae Jepsen, Chrvches, and Purity Ring (among others). Those definitely wouldn't seen some Top 5 action.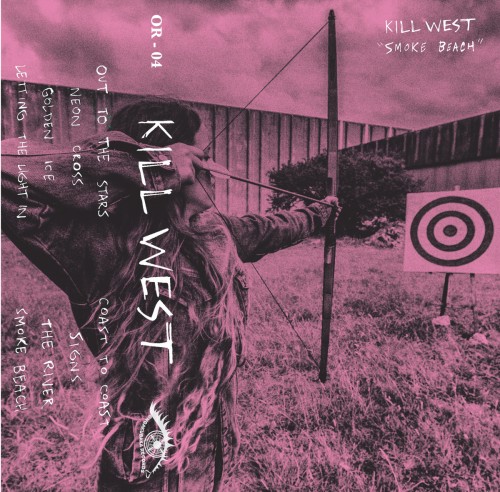 20. Kill West – Smoke Beach (Ongakubaka / Crang / Echo Drug)
Dark psych rock that buzzes with the best of em, the distortion and feedback are just humungous, I get lost in these riffs and can't find my way out for days.

19. Arash Moori – Heterodyne (Type)
"Illusory Systems Of Broadcast"

Roughly 13 years in the making of this debut, so at least you know the dude means it, but his dedication shows, he built a lot of the instruments himself and nothing is a typical instrument, more noisemaker than anything else, this is some intense industrial noise with heavy rhythms, synthy drones, Tesla coil static blasts, and all manner of dark electronic thunderstorms, truly killer shit.

18. Zelienople – Show Us The Fire (Immune)
I don't think I can write about this record without making it sounds boring as fuck so I'm not even gonna bother. Just know it's the shit. I mean Matt Christensen & Mike Weis are involved so it's automatically awesome.

17. M.E.S.H. – Piteous Gate (PAN)
"Epithet"

Another debut full length, this one sounds like getting your head chopped off by aliens in a futuristic space jungle, some insane dystopian sci-fi electronics on here that don't come off as cheesy, it's as far from Blade Runner as I want my electronics to be.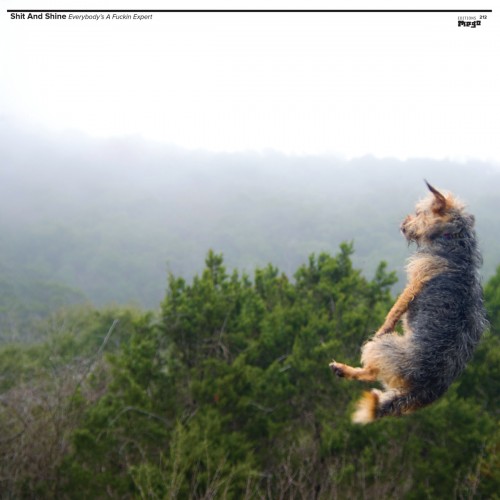 16. Shit & Shine – Everybody's A Fuckin Expert (Editions Mego)
Shit & Shine are like the biggest hit-or-miss band with me, so I'm always a little reticent to jump on whatever new thing they've done, but this is total twisted beat city, minimal fucked up rhythms that sound like Drexl's pimp lounge if he was selling acid instead of coke and had androids stripping for him.
Amazing fucking record that's all over the place with grungey-gazey rock, chill slo-mo minimal ballads, and ambient guitar dreams, all intertwined with the sweetest voice, this is sad and beautiful and challenging and life-affirming and everything in between.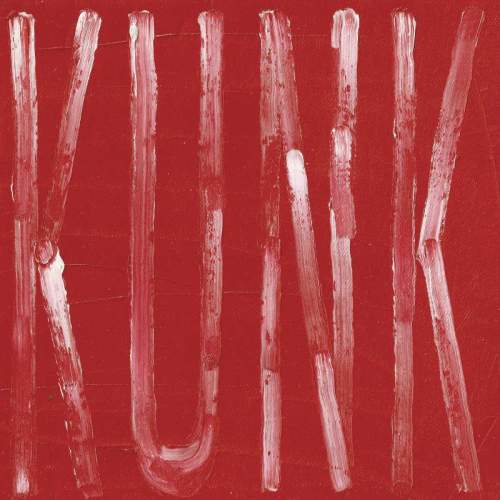 14. Dope Body – Kunk (Drag City)
"Casual"

Dope Body is punk fucking rock, these dudes skew music into some nauseating head banging mess that plods forward with warehouse percussion while electronics screech & squelch and guitars rip your eardrums out, I have no fuckin clue how a record this sloppy can feel so tight and be so goddamn catchy, there's unimaginable talent lurking here that might not be readily seen but I guarantee you these guys are going places.
Killer Swedish psych with riffs, grooves, and drones that put everything else to shame, these guys are everything I want in a psych band, put this on and the world melts away.
"Valour"

Another debut full length! I love when debuts are this good. Faith in the music industry and all that stuff. HSY (pronounced "hussy" I believe) do this bizarre sludgy post noise punk that's full of misanthropy and I just fuckin love it, it's filthy as fuck, more than a little darkwavey, and toss in some blackened thrash and you've got yourself a weirdo gloom rock record that you can't ignore.

11. Jannick Schou – Fabrik (Experimedia)
"Kollaps"

To be honest I was a bit bummed at first Fabrik didn't sound like Schou's previous releases, that monolithic wall of blissful static that he excels at is more or less gone, instead taking things down a notch or two and infusing some wicked techno into the mix, so while it's still gorgeously noisy and droney, now you've got some industrial rhythms to get lost in, which makes this one of the best experimental techno records I've heard as of late, so way to fucking go Jannick, I certainly wasn't expecting this.

10. Colin Stetson & Sarah Neufeld – Never Were The Way She Was (Constellation)
I can't not love Stetson, the guy is unreal, his rhythmic-breathing saxophone drones are the most uniquely fascinating thing ever, and while I've yet to hear something I didn't like that he was involved in, his solo work has always been my favorite, but here comes this collaboration with violinist Sarah Neufeld (most well known for her work with The Arcade Fire and Bell Orchestre) and Stetson's sound is completely transformed, the saxophone and violin mixing with each other in perfect harmony, it usually takes a minute to discern which sound is coming from which instrument, the intensity these two bring to the table is fucking baffling, this is unbelievably emotional and unlike anything else you've heard.

9. Jon Mueller – A Magnetic Center (Rhythmplex)
"A"

The metaphysical master is back with his first solo release after the Death Blues work and this is more of the awesomeness you should expect from him, hypno-drumming and glossolali-chanting in a whirlwind of cathartic exorcisms, two side long pieces that challenge much of what you know about music, this is fucking spectacular.

8. Anna Von Hausswolff – The Miraculous (City Slang)
Not sure why I never bothered to listen to Anna before this record. Clearly I've been missing out. I mentioned elsewhere that this record is like the Swedish twin to Wrekmeister Harmonies' Night Of Your Ascension, which I think is pretty damn accurate. Huge doomy folk chamber post rock sounds, recorded using one of the largest pipe organs in Sweden, this is one of the most epic records to come out this year. It's sorta like newer Swans (but much less masturbatory) with a dash of Chelsea Wolfe-esque dark country. Time to investigate her back catalog.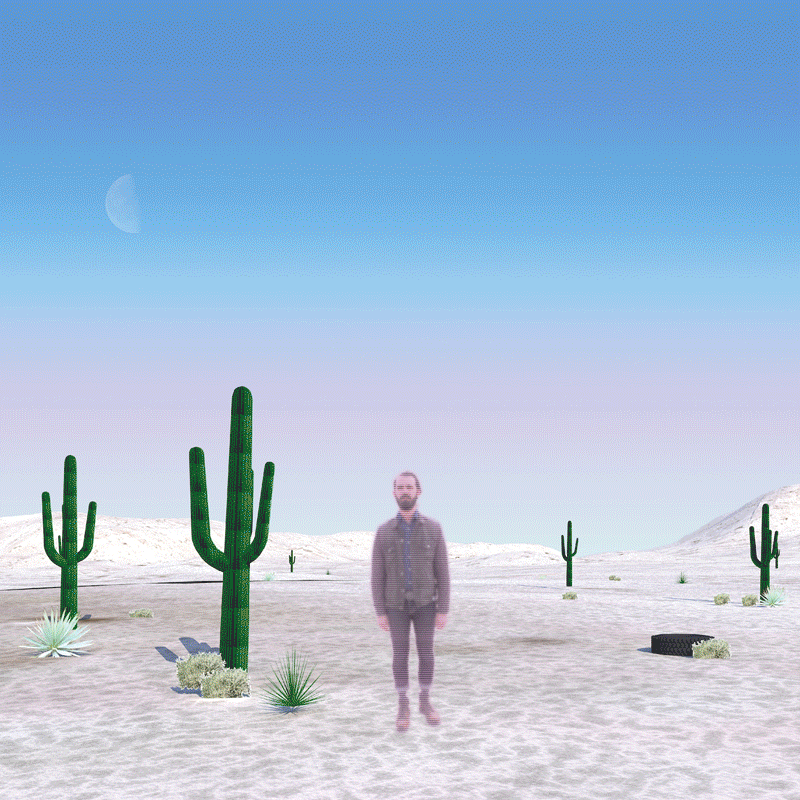 7. Andrew Weathers – Fuck Everybody, You Can Do Anything (Full Spectrum) ; I Am Happy When I Am Moving (Constellation Tatsu) ; Light In The Valley (Twin Springs) ; Littlefield (Editions Littlefield) ; Real Life Rock & Roll (Rainbow Pyramid) ; Omaha b/w The Reason Young People Use Drugs (FET Press) ; This World Is Not My Home b/w Fifty Miles Of Elbow Room (part of Aaron Canipe's MFA thesis)
"We Will Never See A Cloud Again" (from Fuck Everybody, You Can Do Anything)
Five full(ish) lengths and two 7″s under three different monikers (solo, with an Ensemble, and with The Real Life Rock & Roll Band, which is essentially the new permanent Ensemble if I remember correctly), Andrew Weathers is un-fucking-stoppable, so he gets a single spot in the list for seven separate releases, each one an incredibly unique take on drone folk, throwing autotuned vocals, banjos, pinecones, synths, and a koto together on one album like it's no big deal, he's a fuckin wizard and I have no idea how he consistently pumps out these killer records, all of them some kind of perfect. Everyone needs to wisen the fuck up and throw all your money at this magnificent man.
Side note: While the list of his records up there is alphabetical by full length, then single, that would also be the order I recommend if you need a jumping off point.

6. Lightning Bolt – Fantasy Empire (Thrill Jockey)
"Over The River And Through The Woods"

I love Lightning Bolt. I've always loved Lightning Bolt. But this is the best thing they've done since 2003's Wonderful Rainbow. That's 12 years of thinking to myself "yeah this record is good but it's missing… something," Fantasy Empire is Lightning Bolt at their best, and for that to happen after over a decade tells me they probably never lost it to begin with and it was just me, but either way, this record is absolutely fucking nuts.

5. Dan Friel – Life (Thrill Jockey)
Since Parts & Labor left me high & dry a few years ago, I've been taking every little runoff I can get, and Friel is doing a damn good job getting me my fix (speaking of, hey BJ where's the next Shooting Spires record?), Friel's solo work is as fucking exhilarating as it gets, his pure-grit electronics soar high with hooks galore and still gives me the bagpipe-feels that they did when under P&L law, this is bombastic noise pop minus everything but the mega-processed synth, blown out and blown up beat heavy jams that make you seriously consider making your fire alarm part of your next dance party.

4. James Place – Living On Superstition (Umor Rex)
No idea why this is flying under so many people's radar, Living On Superstition is that perfect blend of weirdo techno that's not too dancehall but not too bland, and not too abrasive but not too minimal, it finds that niche that I always forget I need filled, namely, the records I listen to that I need to cut through atmospheric distraction when I have a migraine, and typically The Field is the only thing that fits the bill, but James Place does (almost) exactly that without sounding anything like The Field, I'm way psyched to have found this new dude, hope this record is a sign of things to come because he's already fuckin nailing it.

3. Dan Deacon – Gliss Riffer (Domino)
Gliss Riffer is Dan's first "major label" release and the dude is currently on tour opening up for Miley fuckin Cyrus, so I understand if you balk at his inclusion here, but this guy is 100% my favoritest ever and has been ever since "Drinking Out Of Cups" and "The Crystal Cat," his music is pure positive energy, and this record is a departure of sorts, he's back to the solo electronics thing and not doing a full band anymore, but this is softer and less batshit crazy (at times), which is surprisingly weird to hear coming from him, but it's still fucking amazing and he made literally the best song of the year, "When I Was Done Dying," so he wins.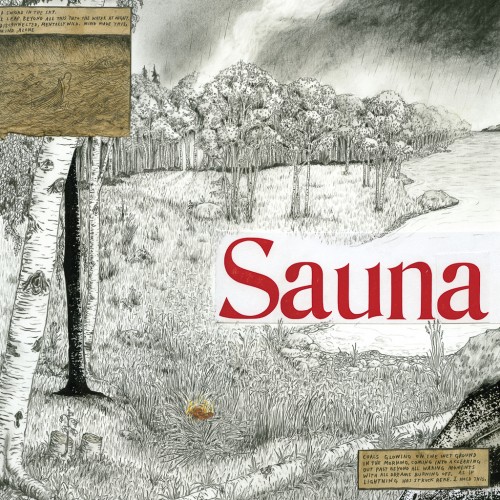 2. Mount Eerie – Sauna (P.W. Elverum & Sun, Ltd.)
"Pumpkin"

Not sure what can be said about a new Mount Eerie record. The dude is a master of his craft. I'm not really a lyrics guy, but the lyrics are what really hook me with his albums. "Planets" is a perfect example, the entire lyrics are "As long as I am drawing breath the world still exists / But when I die everything will vanish / The two of us are planets crashing through separate lives / With my eye, every shape created / I don't know you and you never will know me / From inside my bubble I think I see you while you smile and yawn." So his lyrics are fucking perfect, and then the music it just outrageously good, quiet/loud, droney, folky, apocalyptic, minimal, and absolutely beautiful. Sauna is magic.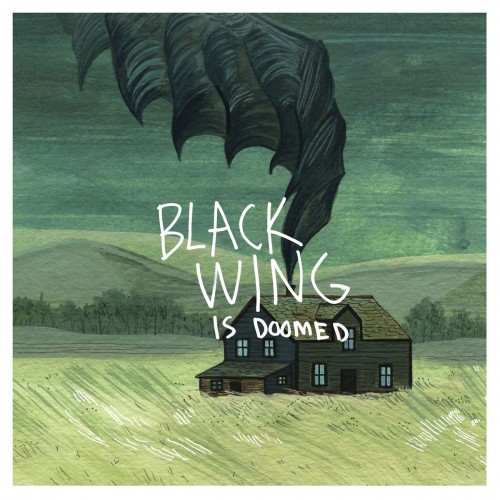 1. Black Wing – …Is Doomed (Flenser)
I fucking love this record so much it makes me love all music even more. Dan Barrett (aka Giles Corey, half of Have A Nice Life, Enemies List head) took his goofy one-off Drive 2 Soundtrack as Dan Barrett & The Cruisers and turned it into a full fledged project, this is sonically unlike his previous work, it's all electronics and '80s sounding (not the Joy Division-y HANL sound, think more like Depeche Mode), but it's still gloomy as fuck with lyrics like "If I feel something, my body betrayed me," and "I'm fuckin dying, and it's alright, I'd rather sleep," it buzzes with the darkest harmonies and has atomic bomb percussion while Dan sweetly croons like Death at your shoulder, you could probably dance to it if it didn't make you feel like drowning yourself. Barrett is easily one of the most talented artists of this generation. He's experimented with anything that drives him and everything that comes of it is pure fucking gold. Deathconsciousness, Giles Corey, and The Unnatural World are three of the best records ever made. Black Wing Is Doomed sounds nothing like those and is just as good. Dan Barrett is a goddamn prodigy and this record just further proves it.