This is my final list this year, which saw 3 more than usual to make up for the lack of non-AGB Radio action for the past 6 months or so. As usual, I tried to keep the big names out (no Philip Jeck, no William Basinski, no Thomas Brinkmann), as if there's anyone who would read a drone list and not know Basinski put out one of the best drone records of the year. There were so many records that were absolutely amazing but fell a bit too far from my fabricated & arbitrary definition of drone to make this list (Félicia Atkinson, Kara-Lis Coverdale, Eartheater, Jefre Cantu-Ledesma). Maybe next year I'll have a list of Almost Drone records.
The "Solo" part of this list is only to differentiate it from the Collaborations list I already posted, otherwise it's essentially the same as my usual Drone list. I put this list together and realized only one of the records was not a solo operation, so I axed it and made the list 100% individual work (that's not to say other people didn't help out here and there on the records, though).
In case you missed em, there's also my Top 10 Collaborative Drone Records, Top 15 Metal Records, and Top 20 (Not Drone Or Metal) Records lists.
Things will probably be quiet here for a little while after this. I have two more AGB Radio episodes planned (counting down this list next week followed by a holiday episode), then in January I'll be moving and I have a baby that's due, so I'm not making any plans for AGB until I got that shit on lockdown. Might be doing a bunch of AGB Radio re-runs for a while. No idea. You'll know when I know.
Have fun. Thanks for reading/listening/appreciating.

15. Josh Mason – Hellified Irie (FET Press)
This is Josh's last solo work, if not forever, at least for a long while, and he went out on fucking top with this "surf" record, the music is only availably digitally while the physical component is a book of Josh's photography and writing, it's a fantastic read about his artistic process and what it's like returning "home," especially when that home feels foreign (one of my favorite quotes: "the screaming volume of a previous life has decreased and i've managed to turn up the current sound."), and the music is just fuckin ridiculously good, way more dynamic than my previous favorite of his, The Symbiont (number 1 in 2013), and less improvised, with killer surf vibes, sweet droning melodies, and seashore samples, this is simultaneously the least and most surfy record I've ever heard.

14. Howard Stelzer – How To (Phage)
The claustrophobic cacophony of an engine room turned into a comforting hypno-drone blanket and harsh blasts of bewilderment, Stelzer's "cassette music" finds a way to make the ordinary exquisite, which is not to say these are straight field recordings, they're anything but, more like semi-samples transformed by the medium and by Stelzer's brilliance, I have no idea how he does what he does, it's pure fucking necromancy and Black Industrial Arts, time for the rest of the world to get on Stelzer's level.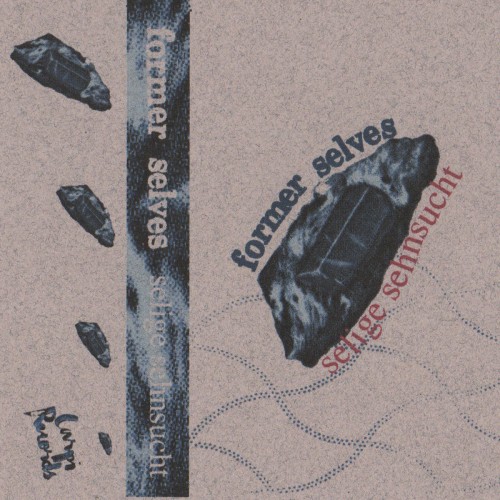 13. Former Selves – Selige Sehnsucht (Carpi)
This is what I think of when I think of drone. It's just drone, but it's everything drone should be, two side long pieces of delicate harmonies, a euphoric lightness with the vaguest sense of urgency, slow & steady, nothing that will overwhelm your senses, this is just fucking it.

12. Retribution Body – Aokigahara (Type)
The deepest darkest quietest thing you can think of, perhaps Hell frozen over, or the bottom of the Mariana Trench, or the uncertain moments between life & death, Aokigahara channels that into sub-bass minimalism, glacial zones bottomed out and dipped in the abyss, Retribution Body (aka Matthew Azevedo) brings life to a horrifying silence, occasionally interrupted by rupturing static distortion or unholy piano, this will take you places you wouldn't dare visit alone.

11. Ruhe – Patriarchs (Eilean)
"Towering"

Piano heavy melancholic dreams, unburied from yellowed boxes that spent decades untouched in an attic, this is like an excavation of forgotten memories and all the unfurling emotions that ensue, decayed drones that find their way to your heart, I feel like this record was made with endless amounts of love and tenderness, the muted piano laden with regret, the static background blocking out the repressed, Patriarchs sounds like an elegy for someone who's gone forever, here come the waterworks.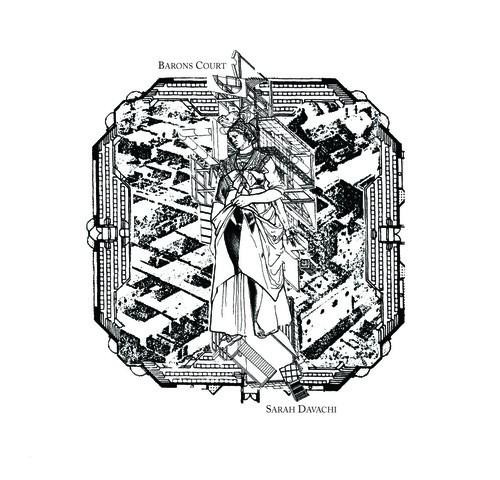 10. Sarah Davachi – Barons Court (Students Of Decay)
When I heard The Untuning Of The Sky on Full Spectrum a few years back, I knew big things were in store for Sarah, her non-synthy synth record was just the sort of minimalism I can't get enough of, now on Barons Court she's blooming with oboes, violas, cellos, and flutes, turning a non-synthy synth record into an even more non-synthy synth record and keeping all of the limited stretched out ebb & flow drone that I love.

9. Rafael Anton Irisarri – A Fragile Geography (Room40)
"Reprisal"

This guy, I'll listen to his melancholia all day long, this is full of longing and aching beauty, the music that's so overwrought with emotion it hurts to listen to but it's so glorious you can't help it, his humble drones build to static squalls and I lose my fucking mind.

8. Le Berger – Music For Guitar And Patience (Home Normal)
Le Berger, aka Samuel Landry, has been plugging along making lovely tunes for quite a few years, but this is where he broke the mold, Music For Guitar & Patience is heavenly in its subtleties, low-key glitched drones with processed guitar and tender swells of bliss, and these songs are fuckin long (the opener clocks in just under 30 minutes) which lets them expand and contract effortlessly, truly masterful work to have minimally dynamic pieces grow for so long and not have them tire or fall apart, this is the New Way.

7. Sigtryggur Berg Sigmarsson – So Long (Helen Scarsdale Agency)
This is the first solo record I've heard from the Stilluppsteypa co-founder, even though he's put out quite a few, this is out-fucking-standing work, minimal long form sounds rolling through the atmosphere of pre-devastation Detroit, deep drones that require your utmost attention lest they lose their way to your ears, this is a cold, stark isolation, a barren winterscape with life hibernating just below the surface, Sigmarsson fuckin nailed it on this one.

6. The OO-Ray – Empty Orchestra (Lifelike Family)
"Barriers"

Holy shit this record is huge and it's just Ted Laderas doing his cello thing, I am totally fucking enamored with this sound, mega drones that verge into shoegaze territory, walls of texture that retain a compositional quality, flowing like water and frenzied like a swarm of gnats, this is static bliss à la Superstorms mixed with the orchestral sadness of Max Richter, this gets better with every listen.

5. Áine O'Dwyer – Music For Church Cleaners Vol. I & II (MIE)
"We Plough The Fields And Scatter"

O'Dwyer (of United Bible Studies) was given access to the pipe organ at St. Mark's Church in Islington for a few months where she busted out this incredible body of work, and released Vol. I of Music For Church Cleaners back in 2012 via Fort Evil Fruit, now expanded to include a second volume thanks to MIE, I'm a sucker for organ music, so this was an automatic win for me, but then there's the field recording aspect of this where sounds like the church cleaner's vacuum and children's laughter erupt, making for a much more dynamic (and entertaining) listen, I can't love this one enough.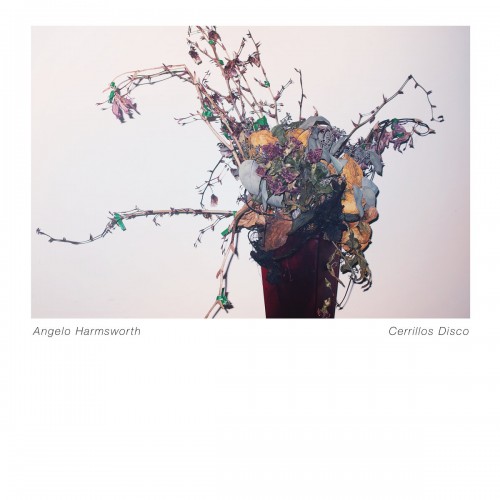 4. Angelo Harmsworth – Cerrillos Disco (Lime Lodge)
"Fever I"

Angelo's got this brand new label he's running, Lime Lodge, that has a fuckin killer aesthetic, both visually and aurally, but with an opening batch of 3 records (including Christian Michael Filardo & Torturing Nurse), Angelo's vinyl debut is my fuckin jam, super lush slow-mo pink noise that bathes you in rolling majestic clouds, floating in a digital euphoria that's both radiant and ethereal, I've listened to Angelo's work before but never has it struck me like Cerrillos Disco has, absolutely fucking essential.

3. Ian William Craig – Cradle For The Wanting (Recital)
This is every bit as fucking perfect as everything else this guy has done, he made my Number 1 spot last year with A Turn Of Breath, his physical debut, and the year before he snuck in at the last minute with A Forgetting Place, but if you've somehow yet to hear Ian's alchemy, prepare to be floored, he's been educated as an opera singer and works heavily with tape loops, so you've got this enchanting angel voice that's surrounded by decaying drone, which is just the most gorgeous sound I can think of, he continues to be leagues ahead of everyone else, I can't even imagine what kind of career he has ahead of him.

2. Leila Abdul-Rauf – Insomnia (Malignant Antibody)
"Drift"

The lady from Vastum, Hammers Of Misfortune, and a bunch of other metal champs put out this second solo record of astonishing beauty and it's absolutely fucking perfect, dripping with bittersweet lamentations and funereal ballads, her vocals are ghostly and heartwrenching while drifting through a gloomy ether, there's not a moment here where you think "ehhh maybe she should've done it this way," no this 100% on point from beginning to end, I am so fucking psyched about this record, I want the whole world to hear this and understand the true feeling of desolation, and look at the fucking Mark Thompson artwork, there's a 6-panel digipack full of that stuff, you need this in your life.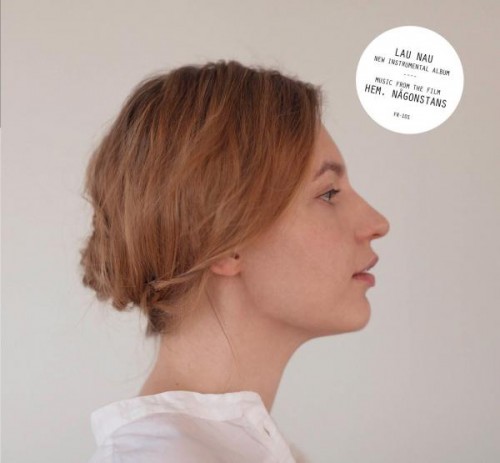 1. Lau Nau – Hem. Någonstans (Fonal)
"Koti"

Finnish music is about as weird as it gets, and Lau Nau (Laura Naukkarinen) always keeps us guessing as to what she'll do next, this time it's a mostly instrumental soundtrack to Lotta Petronella's Home. Somewhere, and it's fucking beautiful, the strings are sublime, sounding like tears at the gates of Heaven, Lau Nau's voice (which I'm not certain is there but I swear I hear) blends so perfectly with everything else, it's pure fucking magic that she makes seem so easy, like oh yeah this masterpiece I just whipped it up this morning, it's just the most calming, wonderful, supremely transcendent thing I've heard in a long, long time.