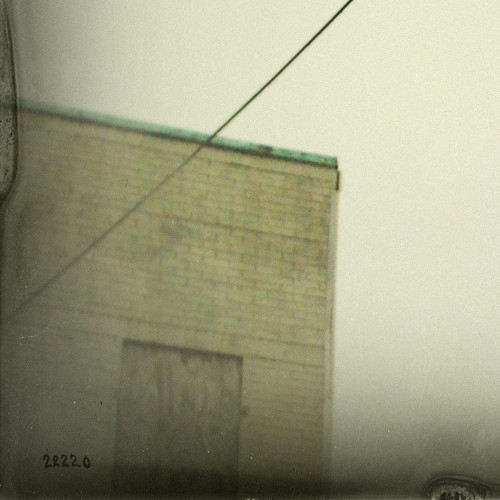 I'm so so fucking psyched about this. This record was going to be on my Top Drone list last year, but they had to delay the release date… UNTIL NOW.
Shovels Beat The Sun is the duo of two of my favorite droners: Björn Granzow (aka The End Of The World Championship) and Steve Fors (aka Aeronaut, The Golden Sores) and this monolithic slab-o-static Sky Wires is their debut of jaw-dropping, face-slapping, brain-smashing drone. This is The Shit. Heavy, heavy shit, that weighs on your soul as much as your eardrums, an angsty sadness that flips off climaxes and is just solid hypnobliss right from the start, sounding like amplifier worship that forgoes the amps and takes the distorted scorch to a whole new level, absolutely fucking gorgeous, impenetrable and otherworldly, this is every perfect drone record rolled together and tangled up in a masterful meditative mindmelt.
Shovels Beat The Sun get the honor of being the first physical release from Siavash Amini's Bitrot label. Limited to 100 hand-numbered CDs, each with a generative unique machine-cut pattern, this is essential Drone in every sense. Officially released this upcoming Friday, September 9, you can knab a copy over at Bitrot and stream the whole thing below.