Here's the first of three lists. In case you couldn't tell by the title, the other two lists will be a drone list and a metal list. This one has records that don't fit in either of those lists. However, I could've argued for maybe half of these showing up on the drone list, but I tried not to get too loosey goosey with my definition of drone.
There's a ton of debuts here (6 to be exact) which is really exciting. Here's hoping they continue their genius. The reviews/descriptions are pretty short on these and will be the same on the other lists because I just don't have enough time to write 30+ full reviews. Imagine they're just taglines or something.
Instead of uploading a song to stream for every record, I made a playlist on Spotify. I'm not crazy about Spotify for a lot of reasons, but in this context, it falls short because two of the artists on this list aren't on Spotify (numbers 9 and 4), so you'll just have to seek those out for yourself.
Update: I added song streams for everything below because I ended up doing it for the metal list and felt weird if I didn't do it for all the lists.
As always: Thanks for reading. Thanks for listening. Thanks for making incredible music.




10. Chloé – Endless Revisions (Lumière Noire)
"Outer Space"

Apparently this is Chloé's first record in 7 years although I'd never heard of her until now. This is some spectacular droney minimal techno with rich & expansive vocals.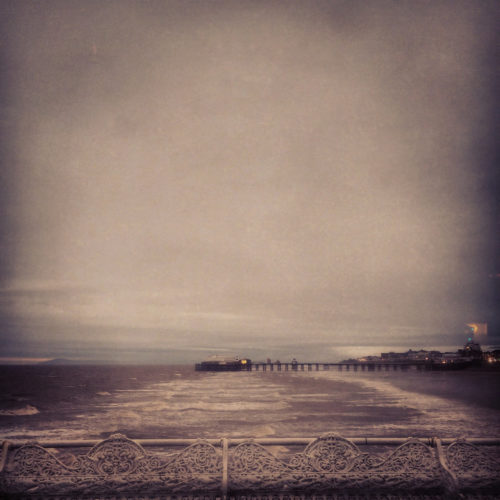 9. Gwendolen Osmond – The Mermaid (Was Ist Das?)
"Drown You"

This is Gwendolen's debut solo record (she's also in Crystal Mirrors) and it's heavy on the slow piano melancholy and full of echoed & reverbed vocals in French & English making them essentially a beautiful garbled mess.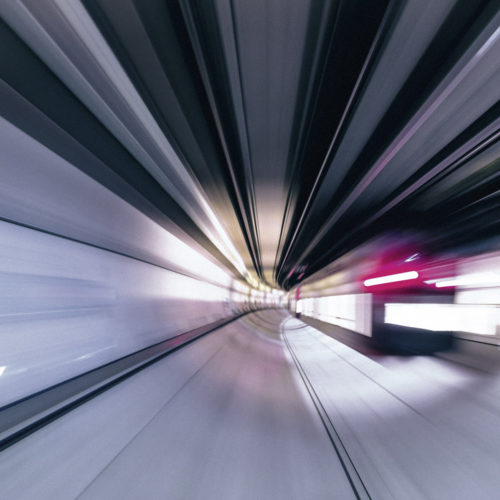 8. Joshua Sabin – Terminus Drift (Subtext)
"Memory Trace"

Another debut and one that almost made it onto the Drone List but was little too glitchy & dynamic. It's the epitome of a Subtext record with lots of silence and bombastic harmonics that make you rethink what it means for music to be blissful.




7. Harvestman – Music For Megaliths (Neurot)
"Cromlech"

Harvestman is Steve Von Till from Neurosis but don't worry this sounds nothing like Neurosis. It opens with a creepy hurdy gurdy drone that would fit perfectly in the score for A Field In England and dives deep into ritualistic thick weirdo neofolk psych drone.




6. Andrew Weathers Ensemble – Build A Mountain Where Our Bodies Fall (Full Spectrum)
"The Dream Body Does Carve (Green Grave)"

I know. Another Andrew Weathers related record on one of my year ends lists. Here's the thing. He's forever underrated. I mean, you can get this on tape (only 50 copies) for $7 and it's not sold out yet. Travesty! This is the best thing the Ensemble has done since my all-time-favorite We're Not Cautious from 2011. Weathers wanders back and forth between drone and Americana, somehow nailing both but never settling on either.




5. Upper Wilds – Guitar Module (Thrill Jockey)
"Vampire Crane"

In case you're somewhat new here, Parts & Labor was/is one of my favorite bands and I was a bit sad when they went on "extended hiatus" in 2012. Dan Friel's solo work has done a good job sustaining me in their absence but his new band, Upper Wilds, is much more effective at filling the hole in my heart. Friel is back on the microphone (as well as guitar & keyboard) and I'm back to rockin the fuck out with Guitar Module at full volume.




4. Le Fruit Vert – Paon Perdu (Three:Four)
"Jour Nuit Jour"

I don't even know what to call this. Drone pop? It's two ladies harmonizing with an accordion, organ, keyboards, & electronics, so obviously this is 100% my jam. It's weird as hell, sort of like the Zomes records once he brought on Hanna Olivegren. But Paon Perdu is way better than those Zomes records.

3. Kelly Lee Owens – Kelly Lee Owens (Smalltown Supersound)
"8"

Here's another debut and another ambient minimal techno record, Kelly's vocals are much softer than Chloé's, and the production on this is outstanding, delving into dreampop territory, the final track, "8," is so hypnotizing I once listened to it for about 2 hours on loop.




2. Diet Cig – Swear I'm Good At This (Frenchkiss)
"Bite Back"

I can't remember the last time I heard a "regular" rock record that I liked this much. Diet Cig's name/aesthetics/etc tell me I probably never would've listened to them and honestly I can't remember why I did but I am so thankful. This is catchy as fuck grungey pop punk with sincere lyrics like "I'm done with being a chill girl, I'm trying to take over the world, don't tell me to calm down," and "I am bigger than the outside shell of my body and if you touch it without asking then you'll be sorry," and "I wanna be the best one at this but I don't wanna get out of bed," and "I'm trying so hard to be mad but so far I'm just really fucking sad," and "My stomach hurts 'cause it's hard to be a punk while wearing a skirt" and I just need to stop putting all their lyrics here. If you want to sing and jump around, this is your record.




1. Midwife – Like Author, Like Daughter (Whited Sepulchre)
"Liar"

I wish I could ever convey how much I love this record. It's fucking perfect. In every way. I don't think I've ever listened to one record so many times (let alone in such a short time frame). This is Madeline Johnston's debut as Midwife, although she's made plenty of music under the Sister Grotto name. It's equal parts soft & enormous, delicate & muddled, basically just her voice & guitar with some loops and a fuckton of reverb, and it is fucking heavenly. This has been my daughter's nap music ever since I got a copy back in April, which means this has been playing almost non-stop for 6 months and even after it's been on for 3 hours, I don't want to turn it off. I never want to not be listening to this. It's become part of me. I feel like even though I don't know how to play guitar, I could pick one up and play the whole record through, note for note. I'm not going to pretend like this record will have the same power over everyone, but there's a chance it might, so please listen to it as soon as you can, you might've just found your new favorite record.