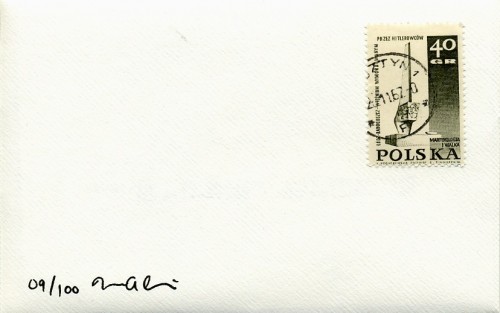 Nicholas Szczepanik – Not Knowing (For Eliane Radigue) (excerpt)



Y'all know who Nicholas Szczepanik is, right? Only one of the greatest new-droners working today. He put out a couple of straight up amazing full lengths and that collaboration with Jenks Miller. He's right up there with Kyle Bobby Dunn and Ophibre. AKA watch out for this dude 'cause he's fucking going places. Here's the proof.
Szczepanik is doing a subcription series!!! It's called Ante Algo Azul and it'll consist of 12 3″ CDs, each with one piece of music, each housed in beautifully handcrafted packaging, and, of course, limited to 100 copies. The best thing is, you don't need to pony up all $125 right out of the gate, you can do a payment plan (4 x $31.25). HELL YES. The first, titled Not Knowing (For Elian Radigue), just got sent out. If you've been paying attention, then you'd know Szczepanik released this track a couple months back on Soundcloud as a "work in progress" sort of thing. Well he finished it up (you can still stream the entirety of it) and made it the inaugural AAA.
"Not Knowing" is an 18 minute slow moving static monster, heaving & throbbing with glacial bass for the first half. It's hypnotic but a bit menacing, dark pulses breathing at you from the abyss, relentless. A sleeping monolith that eventually opens its dreams to you, showing you the cascading choirs of beauty that surround it while it sleeps, gorgeous harmonies that rise & fade, never lasting as long as needed to totally envelope you, to relish in that glorious warmth. It runs up to you with open arms only to get scared of some unknown and hide behind shadowy rocks, inching closer & closer to a full embrace that never quite comes.
Clearly, this is some amazing fucking stuff. I love it just as much as anything else Szczepanik's made. And the packaging is wonderful, a stamped envelope (each stamp is different) sealed with a thumbprint and a photograph inside (more pics & updates here). I absolutely can't WAIT to see how the next 11 turn out. And it's not too late for you to join in. Plenty of copies still left.