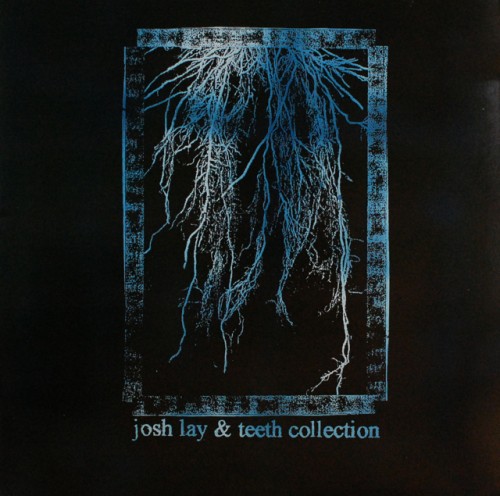 Josh Lay & Teeth Collection – Side A (excerpt)



Josh Lay is the head Husk hero, putting out crazy blackened everything, and back in 2008 he recorded some jams with Teeth Collection aka Matthew Reis, which never saw the light of day until now. Thank God Husk & Factotum finally got their heads on straight and got this slab on noise out to the masses. Absolutely necessary.
The LP has 2 side long pieces and it comes with a CD-R of material previously available on a Factotum double cassette, 4 tracks, 2 extras recorded from the same session and 2 solo pieces. So when you drop $$$ on this, you get over an hour and a half's worth of darkness.
The A side is a sprawling ghost of decay, the souls of machinists lurking in empty factories, bringing equipment rusted solid back from the grave. Grit covers every nook & cranny, belt sanders and hollow pipes echo down hallways, floors covered in peeling paint chips. I have no idea what the source of the sounds actually are, but it sounds like the building itself is dying, held up by nothing more than rotten boards, everything a disgusting haunted mess, saturated in bleak & black.
Flipped over, you're treated to a very similar lesson in industrial spookiness, although this time they take the minimal drone route. If the A side was sprawling, this is a gauzy lead blanket stretched flat, covering Death Valley under the night sky. It hardly moves at all, just rustles in the breeze, screeching & throbbing like playing a saw with acid nails while phantom buffalos dance in underground silos. There's an ebb & flow, a blackened drone rearing its head, grieving over mechanical ambience, drifting through space, without a home.
I'll leave the CD as a surprise, although I'll just say it's a bit more rowdy than the LP. These are some harrowing sounds, certainly not an album to share with your loved ones. Totally fucking killer, though. This was made to spin on wax, so do yourself a favor and let your turntable take part in this gloriously grim experience.