For a variety of terrible reasons, I have a hard time writing about records that didn't get submitted to me for review. That means I come across tons of incredible shit that I don't make time for on AGB. A lot of the records in this mid-year roundup fall into that category. Regardless of how I found out about them, all of these are 100% awesome and I've been playing the fuck out of each and every one of them.
Also, I have a totally bullshit & ever-shifting line that I try not to cross when writing about records that wobbles between how popular the album/band/label is and how much I love the record. This list is made up of stuff I probably would've reviewed if I had the time, but there's a lot I've been jamming hard that was "too big" in my eyes for AGB, lots of high profile metal like Deafheaven, Altar Of Plagues, Inter Arma, The Body, etc, and then there's stuff like William Tyler's super bitchin Impossible Truth, which, if it didn't come out on Merge, I most likely would've written it up, but then there's some that regardless of how much press they get, I can't help but praise the shit out of them. So those are my half-assed rules and what went through my head when making this list.
There's a few records on here that might make it onto my year end drone list, so if you're the gamblin type, start up a pool with your pals and maybe you can strike it rich.
Since this is a pretty big list (28 and unranked) I've put everything after the jump so it doesn't clog up the front page. Here's hoping you find some in here that you haven't heard of yet.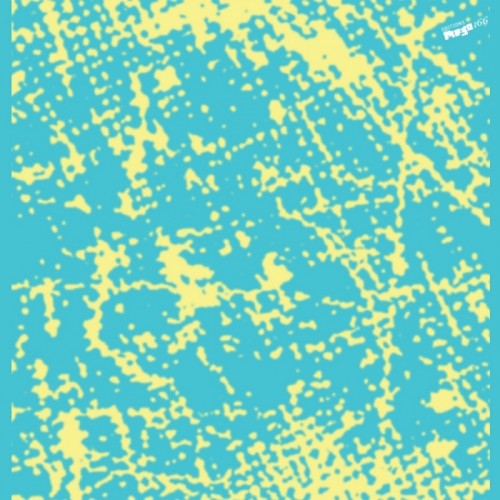 Alan Licht – Four Years Older (Editions Mego)
Hands down one of my favorite records this year. Just Licht & his magical guitar shredding out a noisy white hot heavily FXd scorched brilliance, sounding like electronics parading around as a guitar, some actual riffs to blow out your speakers, and grooves that appear out of thin air and jam hard then dissolve into chaos. So insanely good, it's impossible to understand until you hear it.

French duo of creeptastic black metal put out their first full length in 7 years. Cypher is spooky as fuck with radio transmissions from the Nightosphere, inhuman blast beats, and the buzziest jet engine guitars I've ever heard. Black metal at its rawest, this somehow hits super fuckin hard and is still infused with a haunted atmosphere, excellent in every way.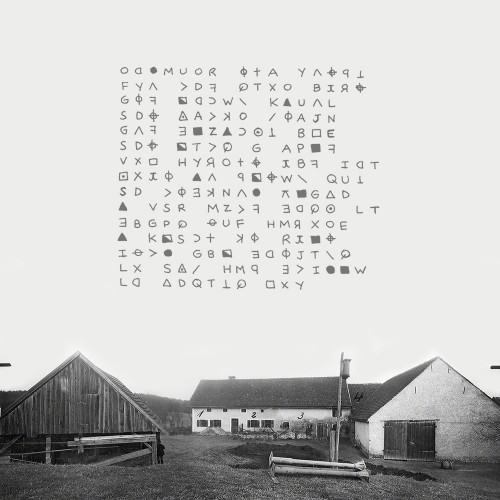 Giles Corey – Hinterkaifeck (Enemies List)
Somewhat of a teaser EP for the forthcoming full length (due out later this year on vinyl, fingers crossed) since the last we've heard from Dan Barrett's gloom folk project was the stunning debut two years ago. These three tracks tone it down a bit, while it still gets fuzzy & loud, it's less of a full band sound and just Dan pouring his soul out with layers of blackened reverb, depression running rampant. Can't fucking wait for the next LP.


Paysage D'Hiver – Das Tor (Kunsthall)
Supposedly Wintherr's swansong as Paysage D'Hiver but motherfuck what a glorious death this is. Known for crafting the coldest atmospheric black metal, this is some of his finest work, four tracks clocking in at an hour and 20 minutes, tons of his signature harrowing wind and dramatic sweeping synths, furious guitars & blast beats obscured by the whiteout, these are the bleak & tortured sounds of wondering if you'll freeze to death before you starve.


Ruin Lust – Ruin Lust (Psychic Violence)
After an insanely awesome demo back in 2011, these guys (which include one of the dudes from Fell Voices/Ash Borer) drop a disgusting record of experimental black/death/doom, brutal & massive in every way, a buzzing blackened beast that ranges from slow plodding to lightning thrash and riffy chugging, roaring unholy hell the entire way.

Mohammad hums a different kind of doom that sounds like Sunn O))) on a string binge, no stacks of deafening amps or demonic vocals, this trio is minimal in the best way, moving together in subtle harmony creating dense shifting walls of the deepest fucking drone, no rumble to be found, just pure smooth tones that cast a perfect infinite blackness across the sky.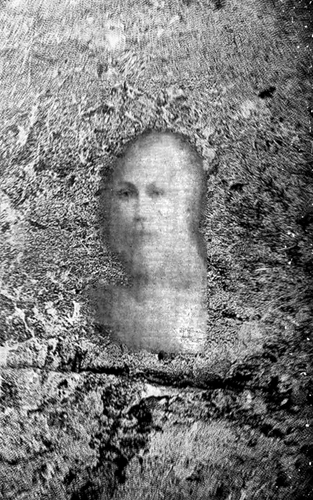 Winter Line – Winter Line (Aum War)
A bizarre world from the eyes of Winter Line, walking between shimmery bliss drone pop and blackened ritualistic ambient, twinkling synths that glisten like the sun on the ocean, simple euphoric drones bathing you in a warm transcendence, dark cascades of industrial percussion, shaman chants, slabs of buzzing static and looped blown out bombs, a total mindfuck of a tape that's hardly reconcilable on paper but sounds incredibly perfect in your ears.


Ora Cogan – Ribbon Vine (Hairy Spider Legs)
Excellent full bodied gloom folk that gets its awards from Cogan's voice, not that the music is bad, it's just the perfect accompaniment to the outstanding vocals, sounding like a ghost in the adjacent room fading in and out of earshot, totally haunted & foreboding as fuck, bad shit's about to go down and you're not sure if Cogan's here to protect you or take you with her to the Underworld. Either way, she's got everything under control and there isn't a damn thing you could do to stop her.


Botanist – IV: Mandragora (Flenser)
Somehow this dude keeps getting more & more awesome with each release. His hammered dulcimer craziness has gone from black metal to doom and now is in some weird middle ground that's got a hefty dose of pop, or at least accessibility, Mandragora is like the Torche of experimental metal, hooks and melodies that could be found in a chart busting over the top anthem pop record, but here it's dipped deep in Botanist's twisted extremism with blown out vocals, blistering beats, and buzzing dulcimer that honestly has no right sounding this fucking badass.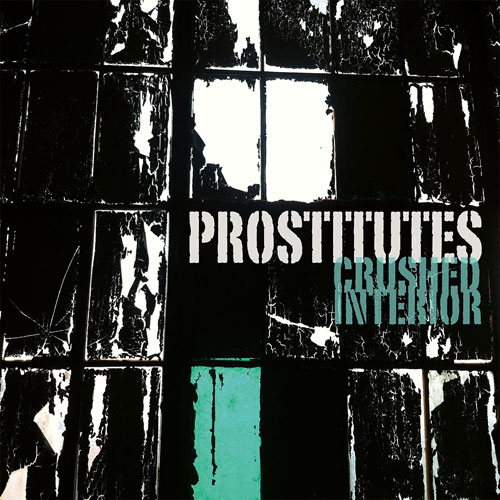 Prostitutes – Crushed Interior (Digitalis)
Crazy awesome techno murk from this dude Jim Donadio, a full length of filthy mechanical beats, intense & penetrating rhythms that scale everything back, a hypnotically sparse pane of scratched glass, clouding your thoughts with minimal loops & deep grime, nothing to see but the 4am afterparty wasteland.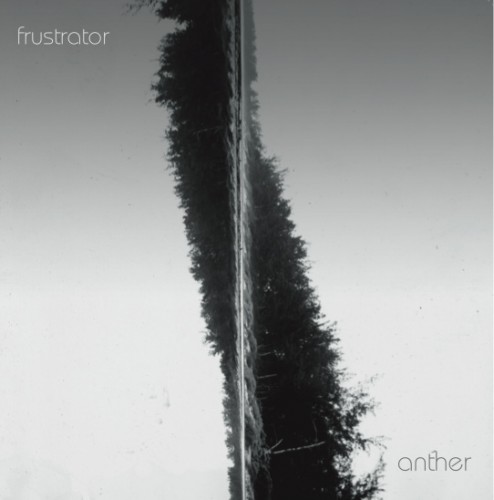 Frustrator – Anther (Enemies List)
Top notch darkpop from Tei Blow. Pretty sure this is his debut LP (at least as Frustrator), and it's a fucking winner, complexly understated gloomy sweetness, blissful drones as soft as the air you breathe, glitched & folky in all the right places, a bright & melancholic pillow of submission with moments of heartbeat rhythms to put some pep in your step, a perfect mixture.


Fell Voices – Regnum Saturni (Gilead)
Three side long tracks of the most brutal atmospheric post black metal imaginable, like Ash Borer diving head first into a black hole, a murky & disgusting wall of pain, non-stop violence burrowing deep into your every pore, blurring time & space into a seamless fabric of devastatingly grim metal, this will destroy you.


Pharmakon – Abandon (Sacred Bones)
This lady deserves all the hype she's been getting. Yeah, she's a girl, yeah, it's a NOISE record, and yeah, omg it's a girl making noise, but forget all that headline junk and you still have the most gut wrenching record of the year, Abandon is some seriously nauseating shit, a darkwave album raised in a rusty vat of acid, wretched high end skree, dry heaving bass, percussion that hits like atomic fucking bombs, and death shrieks that sound like her goddamn soul is being ripped out. So in love with this.


Benoit Pioulard – Hymnal (Kranky)
Thomas Meluch's Benoit Pioulard moniker just keeps getting better and better. I thought the all too short Plays Thelma was the best thing ever, and it was, until he put Hymnal. Always balancing on the line between drone & pop, this is a perfect marriage of the two, Meluch's voice sounding sweet as ever and the heavenly bliss-scapes are a faraway dream of pure perfection, lovely lazy afternoon cloudgazing in lush fields, everything you'd want from a dronepop record.


Sannhet – Known Flood (Sacrament)
A crazy Brooklyn band doing some heavy ass (mostly) instrumental post black metal that's not super unique and isn't too evil but rocks so fucking hard it's impossible to not be into it, with crunchy riffs, tight tremolo, and pummeling drums, these guys fuckin tear it up, so refreshingly straightforward, and I mean that in the best possible way.


Jon Mueller – Death Blues (Taiga)
So technically this was first released digitally late last year but it got the official physical version this year courtesy of the always sexy Taiga. Death Blues has been Mueller's focus recently and this record is a truly special thing, such a gloriously hypnotic & rocking record, the grooves he gets in on his drum kit is unlike anything you've heard before, Mueller sounds like he's possessed and letting the spirit take the wheel, and there's meditative ritualistic vocals, metallic guitars played by beating them with drumsticks, and a deluge of other randomness that coalesces into a perfectly transcendent record.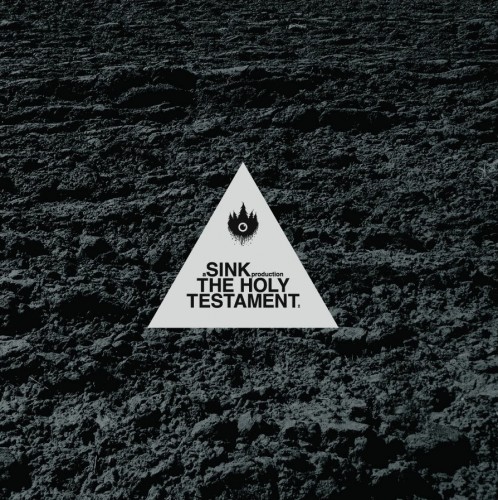 Sink – The Holy Testament 2 (Svart)
This is the second part in Sink's The Holy Testament trilogy and if you haven't been paying attention to these Finns, now's the fucking time. These dudes are all over the place, tackling drone, black metal, noise, psych, & whatever else they feel fits, all in the course of one album, and it sounds absolutely huge, buzzing frenzied shamanistic terror that worships dark volume and brings forth the hidden but inescapable Nothingness.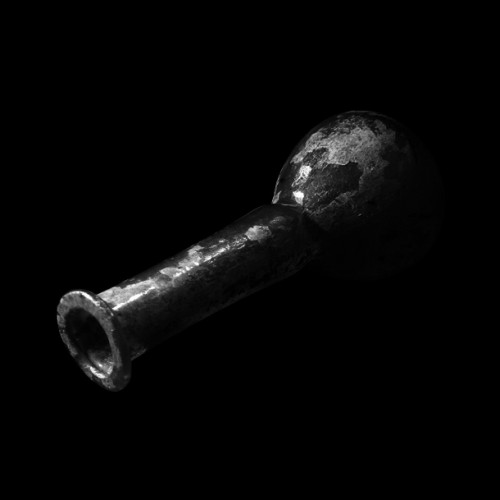 The Pod – Assassins In The Mirrored Hall (self released)
The Pod is the solo project of Scott Endres, the guitarist from NC's metal band MAKE, and this takes that dark heavy sludge they're so good at and smooths it out, making some hefty doom drone that hones in on occult tones, subversive minimalism burrowing deep in your mind, sprawling psyched out jams that creep & enlighten, the perfect non-metal compliment to MAKE.

Noble's got a brand new set of haunted folk LPs that dropped simultaneously on Bathetic (the other being No Becoming), this one oozing a soft gloomy drone structured in pop, or maybe gloomy pop structured in drone, either way, taking melancholic organs, fuzzy guitars, clicky tape hiss, & chintzy beats and collapsing them into a warm airy blanket of bittersweet dreams.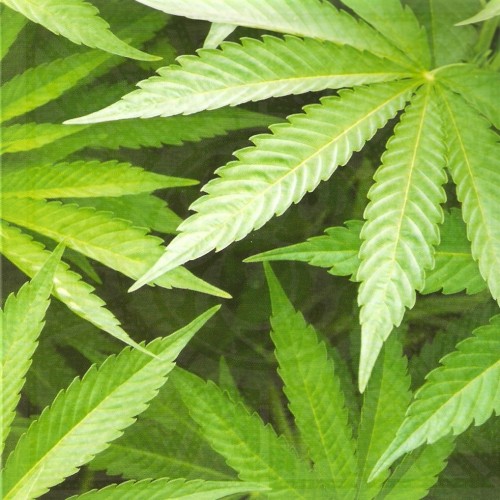 Toner Low – III (Bilocation / Roadkill)
Ignore that cheesy album art, this is the first record in 5 years from these Dutch doom dudes and it's a fucking heavyweight champ, huge buzzed out riffs and crushing percussion, III is four long tracks of gut punching mega psych that'll grind you up and turn you into a grizzly pile of shit, a killer fucking record that was put out a couple months ago and I still haven't heard much about. Hope these amp wizards get what they're due.


Eluvium – Nightmare Ending (Temporary Residence)
Eluvium (aka Matthew Cooper) could be on the front page on the New York Times for a straight week and I'd still be repping him on AGB because I could not love this dude any fucking more, everything he does is pure magic, his sounds are the harmony of life, and this new double disc is the most glorious showcase of his work, infinitely soft drones weaving & heaving along with bittersweet pianos, he's able to subdue you with his quiet minimal ambient and then wash you out with sheets of overwhelming & lush perfection. I could subsist off of only this record until the end of my days and I'd be the happiest fucking guy ever.


Fister – Gemini (Pissfork Anticulture)
The motherfucking doomiest record to come out this year, heavy, blackened, gruesome doom, these dudes bring the sludge like no one else, chugging & absolutely monolithic with killer riffs and vocals that are pure fucking evil misery, the record ends banging hard & growling "No one will mourn me. No one gives a shit. No one will miss me."


Dan Friel – Total Folklore (Thrill Jockey)
Easily the best noisepoprock record this year, and the best thing to happen to the genre since Parts & Labor called it quits (which still breaks my heart every day, and which Friel was part of). He's taken his bagpipe-esque electronics and did some blacksmithing shit to turn it into a scorched & blown out beat heavy free for all, air raid sirens acting as guitar solos, electronics caked in grit, buried for a couple decades & reclaimed in the name of kickass pop, grunty bone rumbling bass rhythms, all cranked up to melt your speakers white and crown you as 2013 Grand Party Meister.

I can't get enough of this hellish blacknoise, he's only put out a handful of releases since his first demo in 2009, but this guy sounds like he's been trapped in the miserable black void of horror for all eternity, the incomprehensible & tortured vocals are blurred and blown out in the onslaught of sheer blackened shredding, everything a total fucking mess of sound, so goddamn dense it created its own gravity which is the only thing holding it together, slow & stuck in an endless spiral of depression, this is the bleakest black metal you can think of.


Violetshaped – Violetshaped (Violet Poison)
Super killer record from this new duo, along the lines of Demdike Stare and the like, getting dirty with industrial techno beats, total rhythmic darkness, top secret dance parties in the back ally, sexy & nightmarish with a sweet range from urgent freakouts to pulsing static stompers, getting lost in a wasted rust warehouse and jamming to your own anxiety.


Jasper TX – An Index Of Failure (Handmade Birds)
So sad to see this guy go but Dag Rosenqvist hung up the long running Jasper TX name with this, An Index To Failure, and what a magnificent way to move on, a record full of blissful drone that makes its home in the empty cavity in your chest, attempting to fill a void that can't be filled, taking you down a dark path of sweeping glitchy static waves, staggering in its beauty but laden with heartache, this will go in the books as Jasper TX's masterpiece. Can't wait to see what else Rosenqvist has up his sleeve.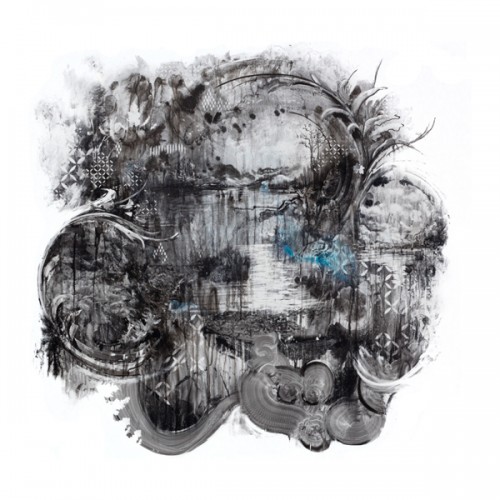 Lubomyr Melnyk – Corollaries (Erased Tapes)
Melnyk is an indisputable master of the piano, inventing what he calls Continuous Music, he's got two world records for playing piano, and this brand new 2xLP displays his skills perfectly, his cascading keys create an unbelievable tapestry of piano texture unlike anything else, the speed is an afterthought, you get enchanted by the softness before you realize how many notes are being played every second, but he knows when to slow it down, too, and when he does, it's nothing but the sweetest lullaby, and the wonderful Peter Broderick joins with his volin (and occasional voice) adding a holy layer of tenderness underneath it all. This is one of Melnyk's greatest achievements, and his first vinyl release in almost 25 years. We should be honored that Melnyk is still marveling us with his gift.


Zomes – Time Was (Thrill Jockey)
I've been sucked into Zomes since the first self titled LP and each one just keeps upping the ante. Lungfisher Asa Osborne ditched his guitar for some minimal beats and even more minimal organ keyboard drones giving us some resplendent fucking tunes, heady brain numbing loops of thick borderline-pop sprawl, made even poppier with the addition of Hanna Olivegren singing, and instead of fucking up something he perfected, Osborne pushed things even further to a higher level of excellence by adding Olivegren's rich voice to the mix. Dude is proving himself unstoppable.