This isn't a year end top list or anything. This is just a huge post with short comments on a fuckton of records (23 and unranked, but Sea Of Bones gets top billing) that I've been jamming and haven't had a chance to write up. I also wanted to do this because at least a couple of these will be on my Top Drone list and I wanted to say something about them before the list comes out. Scope the goods after the jump.

Sea Of Bones – The Earth Wants Us Dead (self released)
This record has been years in the making since this Connecticut trio released their debut over 6 years ago and goddamn the payoff is worth every minute. These dudes pound out sludgy monolithic slabs of righteousness, the most massive fucking doom a body can handle before being shaken to dust. The tracks are long and build up great walls just to tear 'em down again.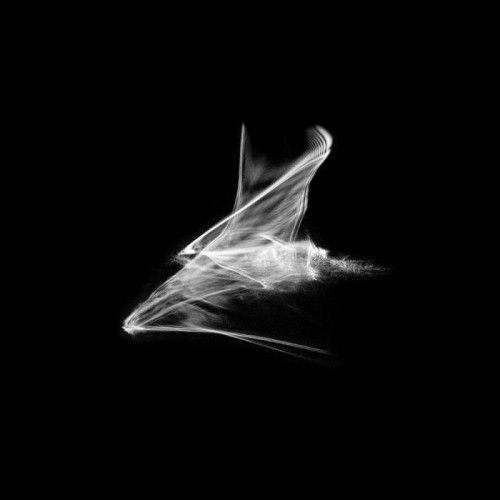 Emptyset – Recur (Raster Noton)
The basest of beats, techno stripped of its party and turned into a throbbing mess of relentless Tesla coil grooves where brain synapses misfire and circuit boards ignite. Pure fucking brilliance. If you thought the Collapse 12″ was awesome, this takes it to a whole other level.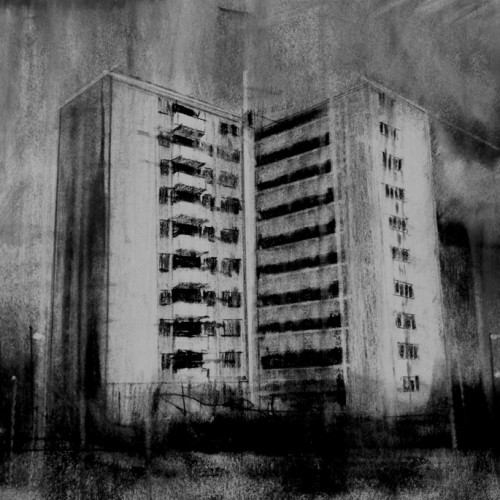 The Stranger – Watching Dead Empires In Decay (Modern Love)
Another Leyland Kirby moniker, doing his trademarked decaying ambience but throwing some beats in there to make an apocalyptic nightmare of looped grit and murky haunts. Sounds kinda gimmicky but Kirby makes it real.


Roly Porter – Life Cycle Of A Massive Star (Subtext)
Absolutely fucking stunning record. Starts off with a genius track of locked arpeggiated intensity and morphs into an enormous static drone masterpiece that's downright flawless. Nonstop beauty showing you the micro dust and macro magnificence of the universe.


Raum – Event Of Your Leaving (Glass, House)
A dream collab between Liz Harris (aka Grouper) and Jefre Cantu-Ledesma that's every bit as heavenly as you'd imagine. Harris's ethereal vocals & hazy guitars and JC-L's noisey droning magic that's dialed down a bit so their sounds mesh perfectly. Fucking out of this world amazing. Fingers crossed that it's not a one off pairing.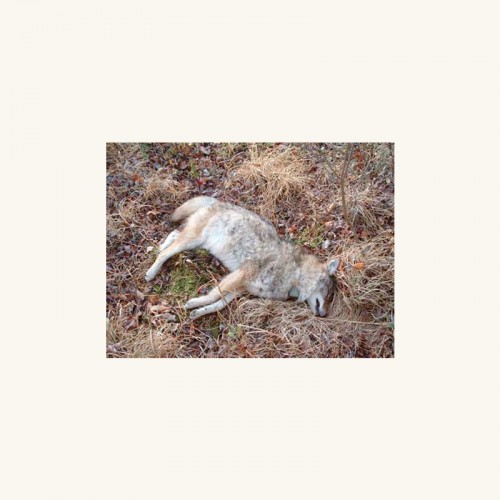 Foie Gras – Innermost Shrine, Heavily Gilded (self released)
With a handful of releases already under her belt, it's a goddamn shame I hadn't heard of Foie Gras before this. A spectacular full length breathing a delicate somber drone, laden with sadness & the boundless weight of Death, this is one of the most quietly tender albums I've come across and its depth is fucking staggering.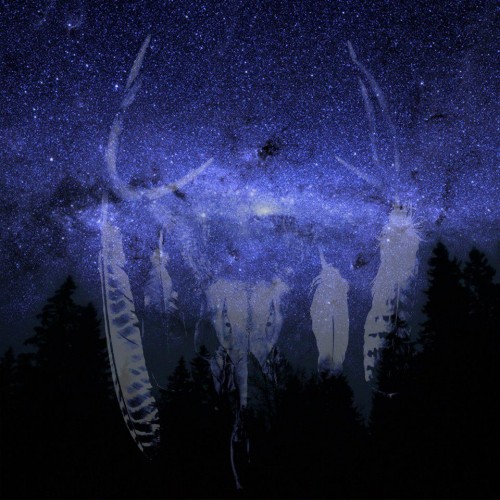 Seidr – Ginnungagap (Bindrune)
85+ minutes over 2 CDs makes this one of the longest & craziest doom records this year, blowing out the cosmic candle with each resonating chord, this thing rages from dusk til dawn breaking everything in its path and effortlessly shifting gears between black metal, post metal, psych, and whatever the fuck else they felt like throwing down. The 25 minute closing track is fucking insane, the stuff metal dreams are made of.


Gabriel Saloman – Soldier's Requiem (Miasmah)
Saloman's second full length post Yellow Swans is a thousand times better than his first, Adhere. This one goes veering into the haunted part of the woods, eyes closed and letting the ghosts take the wheel, dark & elegant drones trodding alongside boots down a dirt path, beautifully eerie.


Total Life – Radiator (Important)
Kevin Doria (of Growing) is on a fucking roll with his Total Life alias this year, with Bender/Drifter on Debacle and the split with Deceh (also on Important), this guy's drones are as dense as they are unstoppable, huge minimal buzzing bliss that hijacks your mind and takes you through the subtle cuts in the fabric of the universe, soaring to another dimension.


The Pod – Faded Memory From A Dying Sun (self released)
A blackened & dramatic synthy doom sounding like Locrian scoring Nosferatu, this dude rocks grim & gothic on the verge of darkwave but can drone with the best of 'em, and it's incredibly fucking heavy.


Terence Hannum – Spectral Life (Shelter Press)
Two side-long pieces of ghostly drone & haunted clatter, a splattering of cymbals riding over http://www.honeytraveler.com/buy-viagra/ unnerving shifty nausea, vertigo inducing hallucinations, and minimal tones on the brink of bliss, and this guy is only just getting started.


Iron Forest – Body Horror (Crucial Blast)
This is the kind of twisted shit that I always crave but so rarely hear. A phantasm of industrial noise that's black, gruesome, and heavy as fuck, churning out acid burnt breakbeats, slowmo drone drift, and skull fracturing brutality like its yesterday's news.

A single hour+ long track of some of the best tranquility you'll ever hear, mincing ambient free jazz & drone to make the softest & most beautiful sounds hang suspended in the air, waiting for gravity to recalibrate and touch back down to reality.


Ian William Craig – A Forgetting Place (self released)
Pure fucking gorgeousness right here, a record that should sit up there next to your copies of Disintegration Loops, Love Is A Stream, and October Language, drifting alone in the decayed ruins of drone, cloaked in bright white brilliance dulled from the decades hidden in shadow. One of the most sublime & melancholic records I've heard all year.


Gnaw – Horrible Chamber (Seventh Rule)
The remnants of Khanate resurrected with industrial terror coursing through its veins, shattering & unifying genres at the same time, stripped down & absolutely fucking massive, gut wrenching blackened noise filth that scrapes the marrow from your bones. This is the fix you need.


Bvdub & Loscil – Erebus (Glacial Movements)
I don't think I've ever heard a drone record that I thought was too over the top. Lots of glorious records, but all more or less "normal." But Erebus? This is angelic bliss x10000, new levels of euphoria I've never experienced, drone that has no fucking place in this realm. I still wouldn't call this too over the top, but goddamn this is as close as it gets.


Merkstave – Merkstave (Pesanta Urfolk)
Motherfucking DOOM, slow & plodding, black & furious, majestic, painful, & fucking monstrous. When you want to listen to your favorite doom record, put this on instead and you'll never listen to another doom record again. This will destroy your every fiber, then you'll wish it upon your best friend.


Brandon Nickell – The Art Of Memory (Tundra Dubs)
The Isounderscore honcho has crafted some premium noise in the past, but this aims to be his best yet, breaking new ground in the weird techno arena while keeping a foot in atonal minimalism, wonderfully blending unsettling post-apocalyptic drones with urgent rhythms, this belongs on everybody's must own list.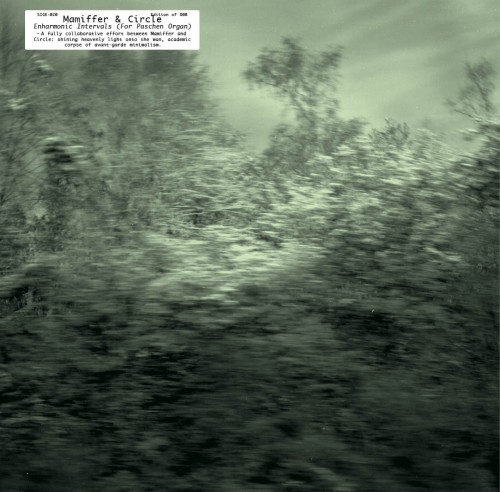 Mamiffer & Circle – Enharmonic Intervals (For Paschen Organ) (SIGE)
Two killer bands joining forces and making a totally bitchin record of creeped bliss drones, crunchy riffage, and freakish vocals, a deeply complex record that carves new canals in your brain with every listen.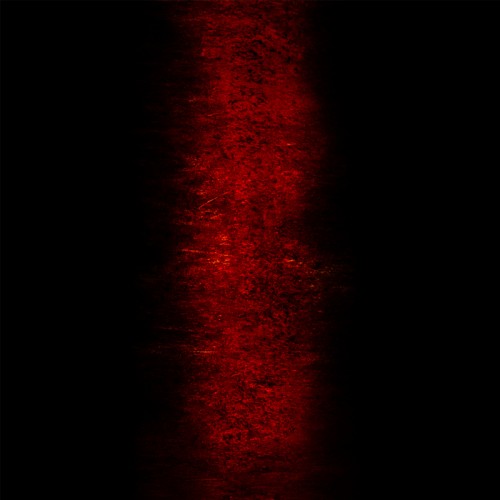 Paul Jebanasam – Rites (Subtext)
Definitely one of the year's most original releases, Jebanasam's take on dark noise is ridiculously awesome, way too nasty to be black ambient but a little too subdued to be straight up noise, just a whole fucking record of swarming static & surging tension that's catapulted right to the chest, fucking incredible.


Greenhouse – Cold Wires (Prairie Fire)
Supreme minimal drone that turns straightforward electronics into a night of wonder & magic, a wide open field transformed by lightning bugs into the cloudy Milky Way, the talent here in making something out of nothing is astonishing.


Laughing Eye Weeping Eye – Beway (Hairy Spider Legs)
This duo is wacky as fuck and Beway is the second record of their patented freak folk pop, it expounds on their already perfectly unique sound and twists everything you knew about folk & pop on its head, putting together a cohesive puzzle out of a smattering of catchy & endearing pieces made from inane instruments and bizarro vocals, this is as charming as the weird shit gets.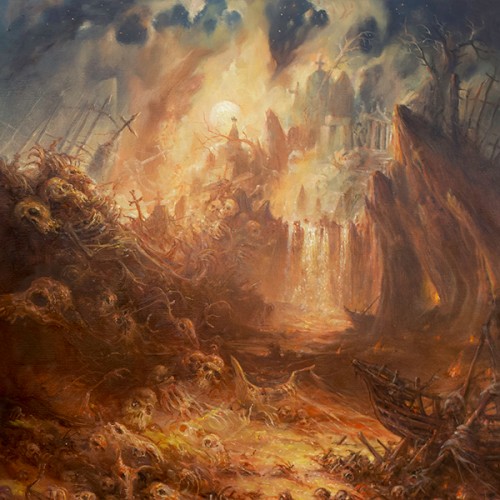 Lycus – Tempest (20 Buck Spin)
First official full length of crushing funeral doom from these dudes. If you were into their demo, then this will give you a fucking meltdown, it tears right through any preconceptions and rains an almighty fury, creating wastelands void of hope, and heads straight for the bottom of the abyss.