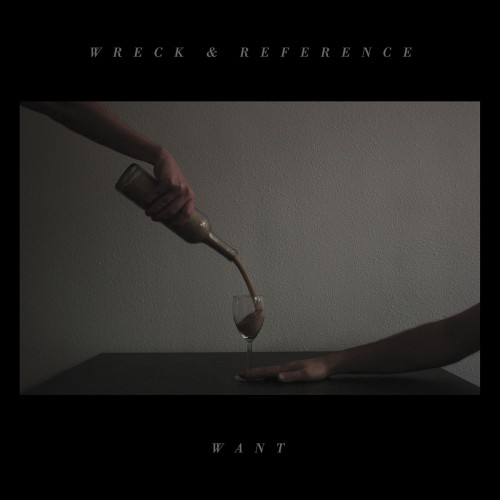 Wreck & Reference – Apollo Beneath The Whip (Flenser)

No one else is doing this right now. Fuck, no one else has ever done this. Wreck & Reference are forging new ground here and have been since their insane Black Cassette debut. They're a duo of limitless despair treading among noise, black metal, punk, dark ambient, industrial, targeted cacophony, everything bizarre & grim, that sounds brilliantly original and crushes souls every minute along the way, this is heavy as fuck and horrifically sparse, blowing through a drum kit and electronics with heavy handed dexterity, both dudes taking turns at the mic with bloody screeching & beastly roaring vocals, singing of staring deep into the void of misery and knowing nothing is on the other side, this heaves and creeps like an endless nausea rising from your core and black blood coursing through your veins, all hell has broken loose and we're left to rot in the bleak absurdity, if Want was any more devoid of hope it would likely be banned in several countries. You'd be doing yourself a great disservice by ignoring this band.
P.S. These guys are currently on tour with Deafheaven and Pallbearer and they fuckin rip it up on stage. Even if you don't care about DH or PB, just go for these dudes and you won't be disappointed.