No need to rehash the stuff I've already written about with a mid-year best of list. Once a year is plenty. And sometimes (ok all the time) it's hard to keep up with all the supremely excellent releases that come out. And sometimes it's easier to just bang out a bunch of mini(ish) reviews all at once so I don't feel like I'm trapped under a stack of promos that's ready to cave in on me. So here's the awesome shit that came out this year (one was originally released on CD last year but put out on vinyl this year so whatever) that I didn't have time to get around to. Each and every one of these is fantastic enough to have deserved their own individual review but oh well, so it's likely more than one of these will end up on my year end Top Drone list. And while some of these records have already gotten more than enough coverage elsewhere, they're all just too good for me to ignore. But I'm sure you'll be able to find some stuff in here you haven't heard yet.
Also, if record on here was self released, chances are it's available for pay what you can on Bandcamp, so get excited.
The technically unranked list of 20 is below the jump so as not to clog up the front page.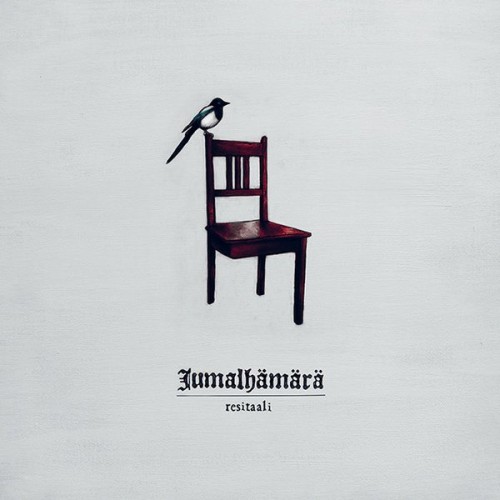 Jumalhämärä – Resitaali (Ahdistuksen Aihio)
These guys are usually a black metal band and a goddamn good one, but because they're Finnish, or maybe just because they're that awesome, they've made a straight up organ drone record that's fucking amazing, super minimal and entirely harmonium based (I think?), so yeah I may be a bit biased with just the 4 elements of Finnish, black metal, minimal drone, and harmonium, but for real this is utterly hypnotizing, a blissful wave of melancholy to wash over you in your darkest moments, this is easily some of my favorite drone I've heard in a hot minute.



John Chantler – Even Clean Hands Damage The Work (Room40)
Most things from Room40 are worthwhile, but this one stands out as being exceptionally exceptional, with a buzzing static drone that absolutely kills, huge dark blissful smears of texture like thunderclouds being blown out to sea, overwhelming cacophony that'll tear the roof off your house and then freak you out with shrill upper register transmissions getting picked up by the silver fillings in your teeth.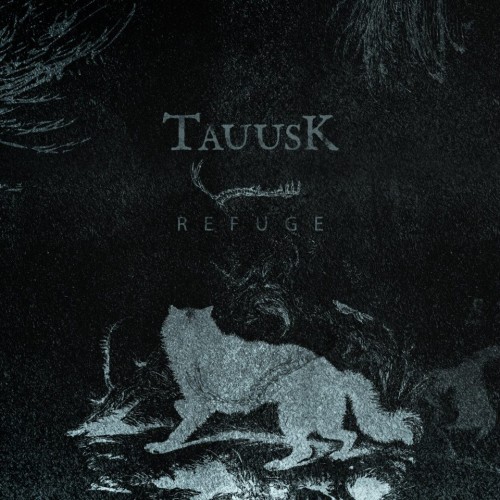 Tauusk – Refuge (self released)
Holy fuck this one is absolutely fucking massive, a doom drone to rival Sunn O))), with glacial black feedback and harrowing electronics, Refuge is a monolithic record that fucks with everything, all from a single Romanian dude, and this has no business being a digital only free* release on Bandcamp, granted it clocks in at over 2 hours (!) and the opening track is 37 minutes long (!!) but still, someone hook this dude up with a label so we can get him on the fast track to Vinyl-ville (sorry).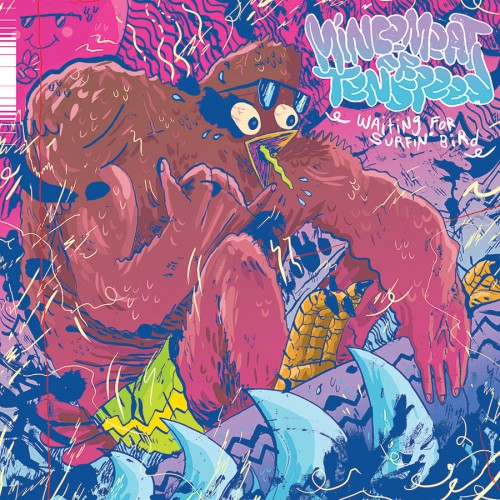 Mincemeat Or Tenspeed – Waiting For Surfin' Bird (Decoherence)
Crazy shit from this Providence dude. His nasty gritty records used to be made entirely from FX pedals and feedback loops (aka sans "instruments") but was highly danceable, exactly the kinda sounds you'd want blaring in your basement dance parties. Now his new record takes that sound and transfers it to the ubiquitous synth, same buzzed out filthy foot stomping beats, different instruments. I use "same" here loosely, because this is fresh as hell and might be my favorite record he's done yet. I mean it starts out with the song "Normal Techno Jam" which is anything but, so yeah, this is premium blitzkrieg electronics.



White Suns – Totem (Flenser)
As if I needed to write up another Flenser record from this year, but I can't lie, this White Suns record takes metal insanity to a whole new level, this is painful, and not just like the music hurts to listen to (it does) but these guys are spilling their blood on Totem, I can hardly imagine how they're still alive after recording this, the chaos is fucking unreal, and somehow there's still a method, a thread keeping them (barely) contained before they tear themselves apart in industrial noise fury. I generally consider myself a tame dude but I feel like a motherfucking beast when I listen to this record.



Future Death – Special Victim (Bloodmoss)
Debut full length from these guys and I gotta say, while this isn't the usual AGB fare and I'm pretty sure they're just about to blow up, this record is too fuckin rad to pass over. Some sweet noise punk with blown out female vocals, catchy hooks, and bombastic drums, it's pretty perfect actually, tight but insane. I've seen comparisons to Perfect Pussy and Marnie Stern thrown around, and while they're not that off base, Future Death adds a bit of weird je ne sais quoi to the mix, and then they've got warbly spacey songs that would sound out of place on any other noise punk record but they make it work.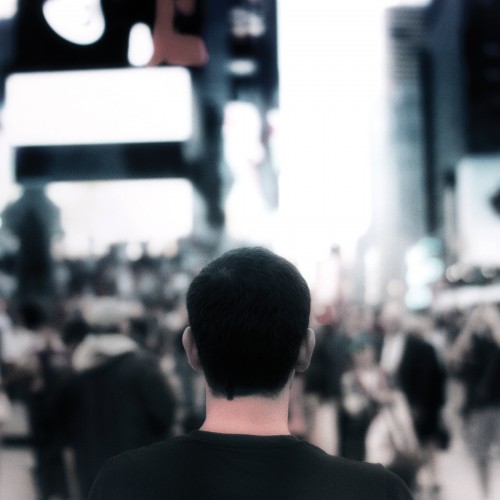 Millions – Discrete Music (Digitalis)
It seems like Digitalis is just a veritable flood of tape releases, but this one is a step above the rest. Two side long pieces from this Oklahoma New York droner, with blatant Eno deference, and rightfully so, this is slow soaring euphoria that builds to full blown static walls then dies down, drifting through the ether, blissed out & transcendent, unencumbered by life, then devastated by it, failure to achieve eternal greatness, circle back and start again.



Black Monolith – Passenger (All Black)
I'm not a big fan of crusty black metal, let alone crust on its own. So when I say Black Monolith plays some crust and crusty black metal, know that I come into it with at least a few reservations. But holy fuck do these guys nail it. Rocking American black metal like nobody's business and playing some straight up thrashy d-beat crust along with a little black ambient, doom, and post rock thrown in for good measure, but these dudes really excell at not only changing from gruesome crust to Cascadian BM between songs but doing so within the same song and truly melding the sounds into something quite cohesive. Definitely not the sort of thing I normally like but this is rad as fuck and it's easily one of my favorite black metal releases so far this year. Plus it's their debut so even more WOW.



The Fun Years – One Quarter Descent (Spring Break)
I know, the tape is already sold out. Sorry I couldn't let you know about this sooner. But! Digital is still available and if we can create enough demand, maybe we can get a (vinyl?) reissue. Regardless of One Quarter Descent's future, you fucking need this. The Fun Years are one of the best bands going, with a baritone guitar & a turntable, these two guys craft a magnificent drone full of detail, memories brought to life and savored in the present, summer nights spent on the porch listening to the world breathing around you, this is tender & otherworldly, an insanely beautiful release that ends far before you're ready for it to be finished.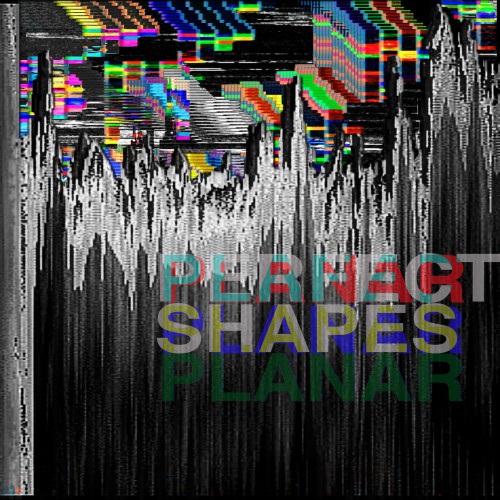 Perfect Shapes – Planar (self released / Enemies List kinda?)
Tei Blow of Frustrator is joined by Jesse Anders to make a record of flawless dream pop, gorgeous synths, drum machines, & heavenly guitar coupled with rich satiny vocals that drip with emotion, sort of like if The Radio Dept. traded fuzz for the future, soft & supreme.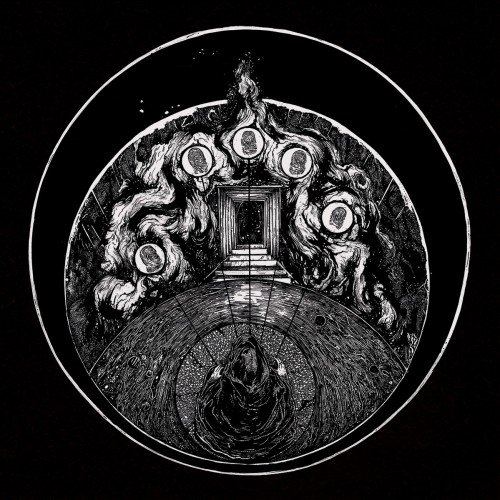 Paramnesia – Paramnesia (Les Acteurs De L'Ombre)
French black metal that makes you remember why you loved French black metal, two 20 minute songs of beastly blast beats, gazey guitars, and tortured vocals, absolutely fucking relentless, the remedy for what Alcest has turned into but darker than they ever were, this isn't really anything new but it's done SO fucking well that it's more than welcome in my book.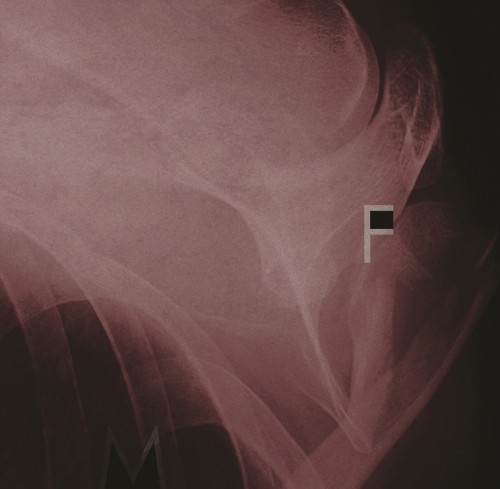 Father Murphy – Pain Is On Our Side Now (self released / Aagoo)
I don't even know what this is but it's creepy as fuck and I fuckin love it. They're from Italy and just wrapped up a tour over here in the US so shame on me for not catching wind of them sooner but whatever, better late than never. Anyway, these guys are some superbizarre occult black industrial folk (???) but to be honest they clearly care fuckall about genres and instead get down with the darkest shit, moody pianos, twisted electronics, droned fog, mystical vocals, a seedy underworld where grime & gore are just the beginning. This is only a short 4 song EP but it easily makes up for quantity with quality and now I can't wait for a new full length.



Alexander Turnquist – Flying Fantasy (Western Vinyl)
The one and only New Americana record on this list because 1: not much has impressed me so far this year and 2: Turnquist is brilliant. Flying Fantasy adds way more to the bag than straight 12-string beauty (which would be fine), but there's tons of magic on here that is wonderful & delicate, with cello, french horn, marimba, vibes, and tons of other stuff, making for a truly splendid album, and made all the more impressive knowing this comes after Turnquist's terrifying recent medical hardships, part of which involved surgery on his left hand, and the dude still turned out a record this great. Unbelievable talent.



Tom Carter & Pat Murano – Four Infernal Rivers (MIE)
First off, way psyched these dudes (of Charalambides & NNCK/Decimus fame) are collaborating again. Second? 2xLP with 4 side long pieces. Right there is all ya need. But the music itself is outrageously good, each song a different spin on something spaced, psyched, twisted, & folky, and it's super dark, burning black flames in homage to Charon, calling out the names of the dead, and reconciling yourself with the great expanse of time.



Ian William Craig – Theia And The Archive (self released)
This dude snuck into my Top Drone list last year with A Forgetting Place which left me jaw dropped the first time I heard it so you know he's got my full attention with any new release. While Theia doesn't quite give me the same goosebumps I got while listening to A Forgetting Place, that might just be because I'm not caught off guard this time, because this is still some truly stellar drone, with a world of analog texture that makes me weak in the knees, Craig is doing this better than most other dudes in the game and I honestly can't get enough.



Witchbeam / Mr. Matthews – Mugen: Volume 8 (Hausu Mountain)
This is the first in the Mugen series I've written up, but hopefully not the first you've heard of it. Hausu Mountain has been doing this series of split live tapes called Mugen. This is the 8th and all of them have been excellent, but I'm partial to Witchbeam so this one gets the stage for now. Witchbeam & Mr. Matthews are the dudes who make up Telecult Powers (also worth scoping out) and this has them split up doing their own thing, with Mr. Matthews getting weird & wonky with his homemade synths & oscillators & shit, but not too new agey, this is abrasive static noise that drones just right, and Witchbeam goes for the jugular with vicious ritualistic pulsing droning nightmares that are pretty much unstoppable.



Paco Sala – Put Your Hands On Me (Digitalis)
More a-typical AGB jams, more Digitalis records, yeah yeah but here's the deal, this is super fuckin sexy, like, will instantly get you laid sexy, I don't care who you put this on for, they won't be able to resist the R&B fantasies that Paco Sala (aka Taco Salad according to my wife) conjure, this is the type of stuff The Knife would play in their opium den, but, of course, far from straightforward, there's plenty of experimental droney & techno-esque strangeness that brings enough to the table to please everyone.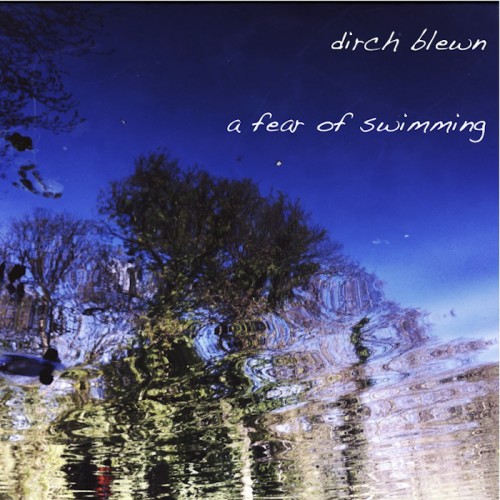 Dirch Blewn – A Fear Of Swimming (self released)
New to me dude from London who's already got 4 releases out this year, but this one is fantastic, a suffocating drone that does not let up, buzzing, nauseating, and ominous, deep sounds that resonate & disperse, some bad shit is about to go down, you're on the edge of your life, and you're just about ready to let go.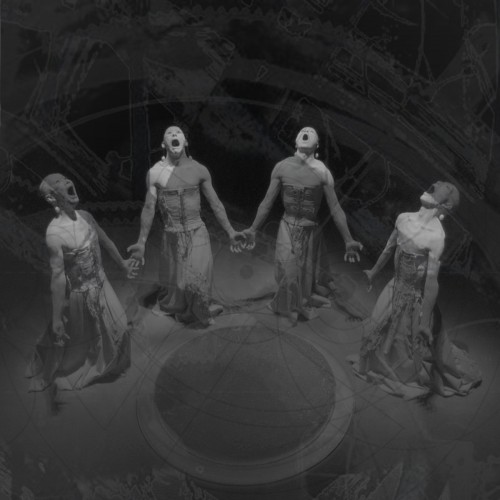 Asilo – Comunión (self released)
Argentinian metal bruisers that aren't that blackened per se but have a pretty dark & bleak take on life, their brand mashes sludge, doom, punk, and other monstrosities, and turn out some noisy sample-heavy brutality with a shouty singer who's ready to tear your throat out, and while they're heavy as hell, they aren't afraid to tone it down with some atmospheric noir piano or eerie ambient.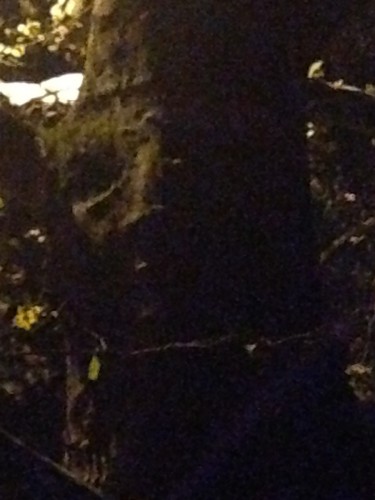 Nocht The Only Ghouls – Wolvfen (Vwyrd Wurd)
A confusingly underrated black folker, NTOG has been slowly releasing ridiculously good records that are dark, ambient, and weird as hell, and Wolvfen dabbles a bit more on the drone end of things, with lots of elongated tones and hidden textures, but still relying on a banjo & acoustic whatever, giving this a strong hermit in the woods vibe, just a crazy dude with his forest spirit pals in a shack in the middle of nowhere, going into deep blackouts and letting the sounds flow, be they calming or disturbing.